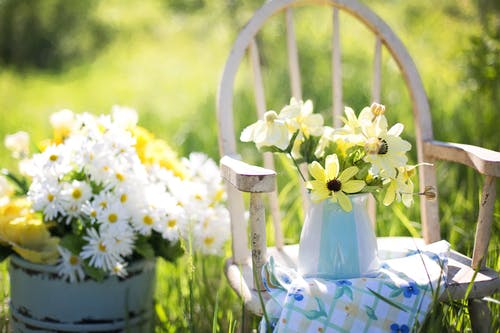 Considerations for Granny Annex with Quick Garden
Post by : Sam Allcock
on 22.04.2021
Would you like to build a granny flat? If so, then be sure to read these 7 tips from Quick Garden LTD on how you can achieve just that.
1. Using It As A Bridge For The Elderly
If you have an elder in your home that isn't keen on going to a care home, then one great idea is to build a granny annex. This would allow them to still have their independence while ensuring that they get access to the care they need.
2. Don't Need To Pay Council Tax
If you have a granny annex that is currently being utilized by an elderly or disabled person then you'd be exempt from having to pay the council tax. This is confirmed by the National Federation Of Builders (NFB).
3. Sharing Of Bills
Now, depending on how you build the granny annex, it can alter how the bills in the home are paid. It would actually be possible for the bills of the main home and granny flat to be shared which can definitely help everyone living in the household. Of course, if the person who lives in the granny flat uses heating throughout the day and night, then this will definitely cause an increase in bills.
4. Build The Granny Annex Before You Need One
As you know, moving is certainly quite a stressful event, especially for elderly persons. Therefore, it is a good idea to build the granny annex before your older relative actually needs it. This will ensure that they are in a better physical position to deal with the move than when they require it. You should look at this project as a future investment that will pay off in the long run.
5. Carefully Choose Your Builder
Building is certainly quite tiring and stressful, so you should take as much time as you need to select a good builder. There are many places where you can find builders, but be sure to check out builders.org.uk/find-a-builder which is the NFB's website. The great thing about builders on this page is that they are known to be reliable, have great references and have already been vetted by the body.
6. Think About Future Needs And Plan For Them
You shouldn't simply think about the immediate needs of the elder but also their needs years from now. So, for example, if you're thinking about building a two story annex, you may want to consider building a flat annex instead in case they develop mobility problems.
7. Always Communicate
Make sure that you communicate clearly with your builder and ensure that they understand how soon you want the project to be completed, your budget as well as any specific requirements based on your elderly relative. You should also communicate clearly with your elderly relative so that everyone understands how bills will be handled, food, privacy expectations etc.
8. Get Good Legal Advice
Make sure that you get good legal advice so that you don't have to deal with any bad surprises in the future. For example, if one particular person in the family wants to sell the home while everyone else doesn't.