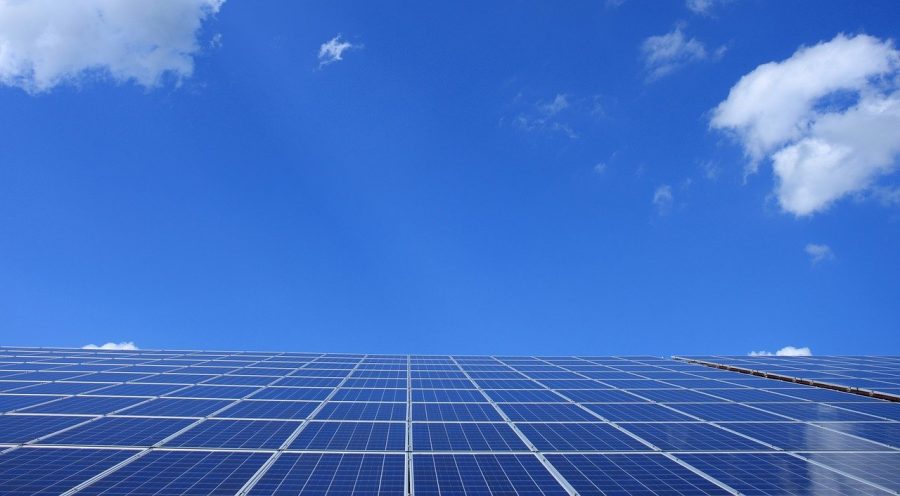 Las Vegas Is Now the Home of Solar As Well As Gaming
Post by : Emily Bennet
on 09.06.2020
Las Vegas is more known for its rampant excesses than its efforts to transition into being a market leader in the renewable energy sector. After all, those flashing lights and towering resorts don't power themselves.
Look a little closer, though, and keen observers will see that the opposite is true. What used to be known as Sin City has begun to majorly clean up its act in recent years, becoming not just an advocate for solar technology, but a market leader in the field.
This article takes a look at how the strip is now surrounded by more major solar projects than ever before, as well as some exciting new ones which could power slot machines and presidential suite hot tubs for generations to come.
2016 – The Year Las Vegas Got Serious About Solar
It was in 2016 that the first large scale solar energy plant was unveiled just south of Las Vegas, based in the nearby town of Boulder City. At the time, the plant was the third largest of its kind anywhere in the world, setting the benchmark for others in the US and indeed around the globe to follow. The plant produces enough power to cater for the needs of 14,000 homes, not to mention the famous energy guzzling poker rooms, replete with HDTV sets all around. It was a powerful start for Vegas' green future.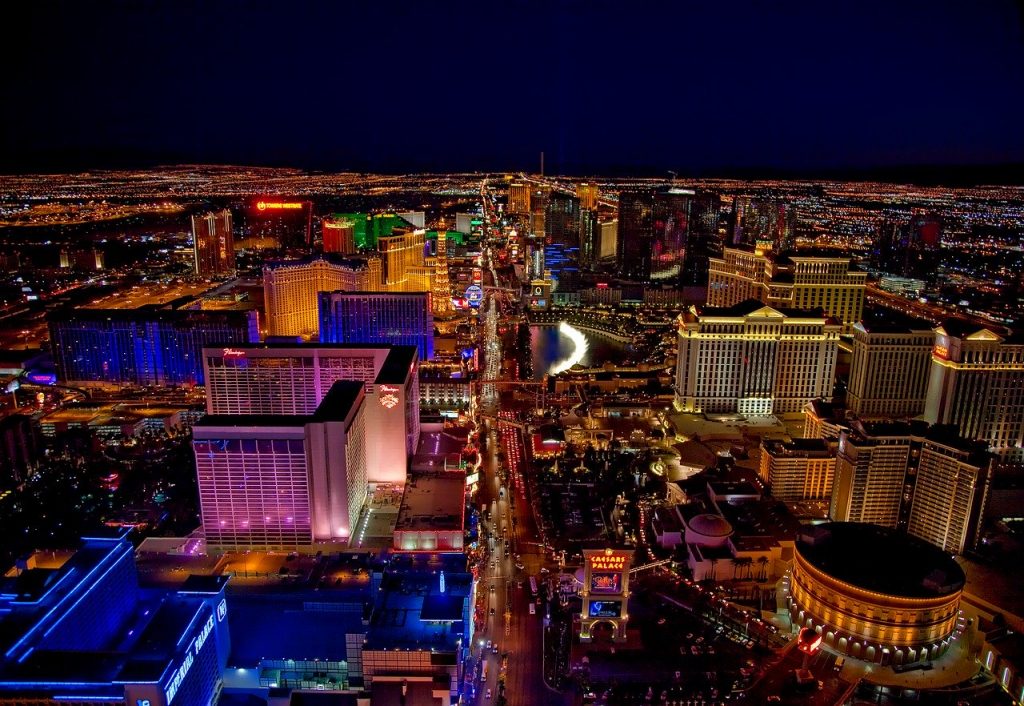 Solar Not the Only Green Tech in Town
So, what started this shift towards a greener Nevada economy? The answer to such a question is complex, but it undoubtedly has something to do with the city attempting to remodel itself as a capital for tech innovation and culture, perhaps in an effort to leave behind some of the more sordid aspects of its history.
This has led to the likes of the world-renowned Consumer Electronics Show (CES) coming to town on an annual basis, which has in-turn transformed Vegas into something of a satellite town for Silicon Valley.
To magnify this point, electric car manufacturing giant Tesla recently opened a battery making facility on the city's outskirts, signaling that it believed in Las Vegas' green vision of the future. The building itself will be entirely powered by renewable energy and its enormous roof space will be covered in solar panels.
The Solar Projects Keep Stacking Up
Hot on the heels of the previously mentioned Acciona Solar One project comes an even bigger project backed by serial investor Warren Buffett, which will propel Nevada towards becoming a state powered entirely by renewables come 2050.
This project is called Gemini Solar and will cost a whopping $1 billion to create, but when fully operational will have the capacity to power no less than 260,000 homes.
There has been some criticism from environmental groups worried about the displacement of the area's natural wildlife, although plans are afoot to move such species to other viable nearby habitats.
Giant Energy Plants Are Not the Only Players in Town
Although most of the news media tend to focus on these mammoth scale facilities and projects, there are also a new army of solar panel technicians and installation companies racing to equip individual homes and businesses with solar panels.
As the price of installation and materials drops year-on-year, property owners are racing to have panels installed despite the initial up-front costs.
In a surprise move, even the city's giant casino resorts such as the MGM have followed suit, choosing to pay for higher priced clean energy and even having massive solar arrays installed on their very own roofs, a move which stunned many and can only mean an accelerated shift towards making Nevada the Saudi Arabia of solar energy that it so longs to be.