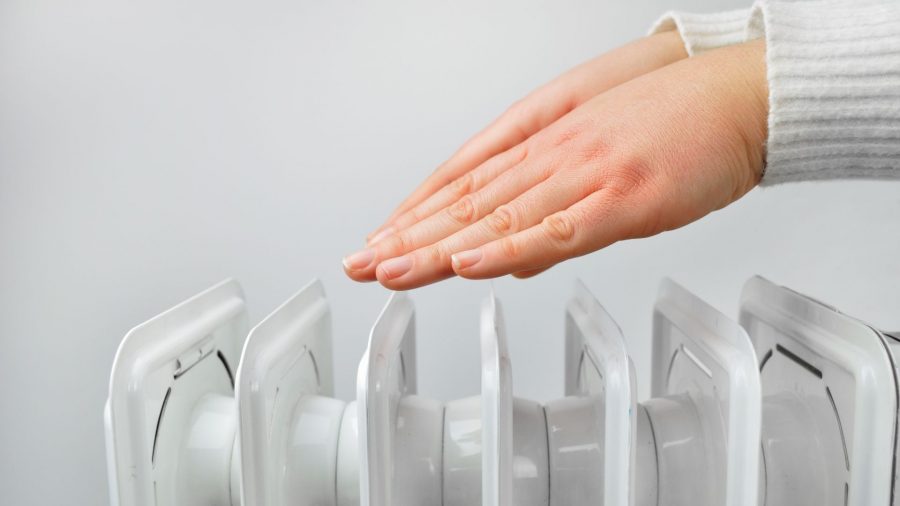 How To Select The Right Heating System For Your New Home
Post by : Sam Allcock
on 17.08.2020
In case you're a new homeowner somewhere in the UK, you have to be prepared to keep your home heated and cozy during the winter. You will have to select a heating system that suits your home, needs, and fits your budget all at once. Choosing an adequate heating system that will complement your household can be quite an overwhelming experience. Still, the process is much easier if you are well informed of the heating systems available on the market, and you know what to consider.

Today's heating market is practically flooded with various home heating systems, and in order to know what kind of system you need for your home, there are specific factors and aspects that you must take into account. The most important factors that you should consider include the dynamics of the building that your new home is at, the heating requirements of your household, the size of the heating system, and the cost of the whole operation.

While developing an opinion and strategy on which heating system you should utilize for your new home, don't hesitate to consult with one of the 130,000 registered heating engineers in the UK. They will guide you through selecting and installing the best heating system solution for you, and make sure that the system you will choose will work as efficiently as possible to reduce fossil fuel consumption and carbon emissions to save energy and money.

In general, there are three different types of home heating systems, and each of them comes with a different set of features and possibilities: the central heating system (also known as ducted system), the ductless heating system, and the direct heating system. In the following paragraphs, we'll explain the different types of heating systems, and we'll share some useful tips on how to choose the right one suiting your needs.
Central Heating System (Ducted System)
The central heating system provides warmth to the complete interior of a building, house, or any number of rooms. The generation of heat goes through a primary heat source, which should be at a convenient yet isolated position such as a basement or an attic.

Later, the heat spreads throughout the home by a system of ducts and pipes, depending on the central heating system's model. This sort of heating system needs a bigger space to operate than any other type, and that is something that every potential user of these heating systems should know. The three different types of ducted heating systems include:

Furnaces operate on electricity, gas, or fuel oil to heat the air in one area and spread it throughout the building or the house via a web of vents and ductwork. Also known as the hot air distribution system, furnaces are recognized for their high productivity, low performing noise, affordability, and the extraordinary level of indoor air quality.
Boilers are individual water heaters. Unlike furnaces, this sort of system circulates heat in the form of heated water, which loses its heat as it flows within the radiators or other devices placed in your home. Rather than ducts, the boiler uses pumps to distribute water. The water is then rewarmed in the boiler, and the process proceeds. Also known as the hydronic heating method, establishing and regulating a boiler is way easier than furnaces.
Indeed not the latest technology, heat pumps are in use for a long time now, and they produce year-round climate control and are very straightforward to use. Heat pumps retain your home cool during the summer and heated during winters with the assistance of an electric system. Suppose your place is not connected to the mains gas. In that case, you could go with electrical energy as the primary heating source, as almost every house in the UK got access to the electricity grid.
Ductless Heating System
Opposite of the ducted heating system, another option is the ductless heating system that doesn't require a complex web of vents and ducts to keep your household warm during the winter. This standalone system comes with an indoor unit established in your home with an outdoor compressor. The ductless heating system can be set up quickly and is not as expensive as the ducted heating system, but you will need to install a unique ductless heating system for each room in your home.
With a sleek look, relatively small in size, quite amazing functionalities, and an ability to be controlled with a remote controller, the mini-split heat pumps are the most frequently used ductless heating systems that offer both heating and cooling options.

Since heating the household costs more and uses more energy than any other system in the house making up for more than ⅓ of the utility bills, window ACs with heating option installed is one of the better options to cut energy costs. Mobile air conditioners are another option as they are lightweight and come with wheels at the bottom, so their transportation from one room to another is never a problem.

Direct Heating System
Representing the conventional way of obtaining heat directly from the heat source, the direct heating system doesn't require a web of vents and ducts or an outdoor unit to keep the household warm. This system is great for heating small areas or a room with a small heating unit.

The first option here is gas-fired space heaters. They come either as free-standing, wall-mounted, or floor furnaces. These portable heaters come very handily when you need to warm a single room. They can be installed without the help of a professional and are relatively low on cost. Professional heating engineers discourage the use of unvented gas-fired heaters due to safety hazards and numerous health issues.

Electric space heaters are cheap to buy, but they are not the most energy-efficient devices as they use electricity to generate heat. Also known as plugin heaters, they use metals as heating elements and convert the electrical energy from the wall socket directly into heat.
Final Words
Now that you have a better knowledge of the heating systems available consult with your heating engineer, and make the final decision. No matter what option you decide to go with, always make sure that you go with a heating system that is energy-efficient, cost-effective, safe, and easy to operate.