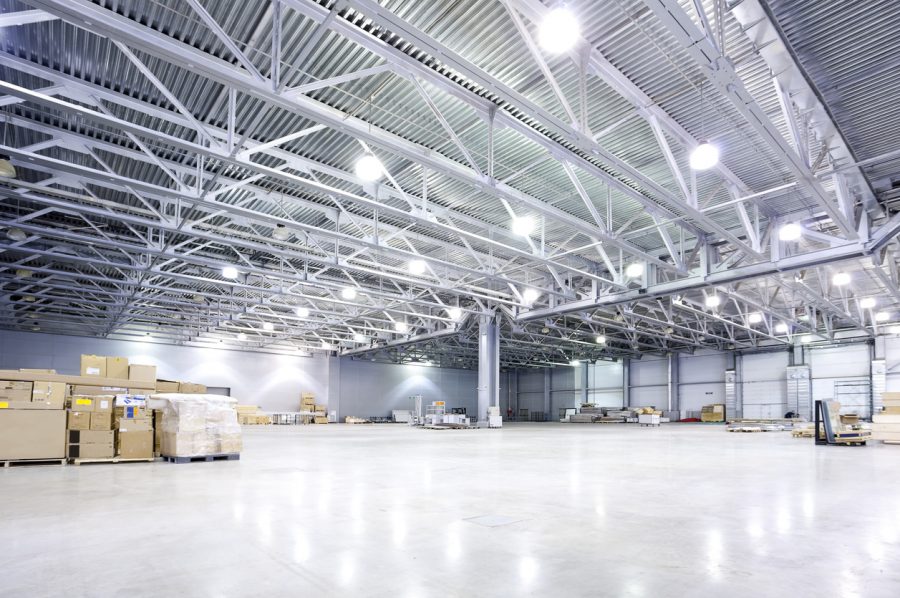 Why You Should Move to LED Lighting for Industrial Warehouse?
Post by : Elliot Preece
on 29.11.2018
LED lights help organizations to lessen their electric bills and at the same time enhance the efficiency of their industrial warehouses.
Lights have always captivated and enthralled us since the dawn of civilization. People saw it as a blaze in the sky and one day managed to capture it within bulbs. A lot of development has been done since, and at this point, the effects of lighting are a subject area of research. The Hawthorne Effect has researched the effect of lighting on industrial employees and has established to a higher level that lighting has a subtle effect on people's moods. LED lighting solution will have a very soothing appeal that will enhance your efficiency, productivity, and output as well as make the surrounding brighter.
There's a growing emphasis on businesses all over the world to save energy. It seems that companies have realized that they're wasting a lot of power or energy on conventional lighting methods. The lighting systems in an industrial warehouse haven't lived up to the fast innovations and developments. The most obvious challenges are the very long startup time for these lights as well as the low cadence. These lights are also mounted on the high ceilings which make them hard to operate. These essential factors prompt the need for sophisticated lighting solutions, and this is where LED lights come to the picture.
With warehouses becoming humongous in size and new equipment like forklift trucks dotting the landscape, there's a remarkable need for round the clock holistic lighting process. Dim lighting is no longer an option in a warehouse as it can interfere with the smooth movement of trucks and also make it harder for warehouse workers to scan the items or products. LED lightings were developed to meet these shortcomings and challenges, and they have stood up to the job well. These types of lights illuminate the warehouses and also help companies to save a considerable amount of money on energy bills.
Companies have embraced the idea of lighting with open arms. LED adapts very easily to warehouses environment and can be mounted at lower heights that make maintenance easier and stress-free. They switch on instantaneously and make steady light all through the area of the warehouse. What is more, they have also made impressive footprints in energy saving as well as bring down your power bills considerably. LED lighting solution is best for warehouse and will enhance the efficacy of your workers.
In general, LED lighting solution makes your warehouse brighter and comfortable for your workers. A comfortable setting makes your staff motivated thus enhance the output and productivity of your business leading to a higher return on investment.  This lighting solution is now available at Big Green Switch. This is the leading online store in the UK that gives you a comprehensive LED lights at very reasonable prices. So, go ahead shower in tan illuminating presence of the sophisticated and very refined LED lights!