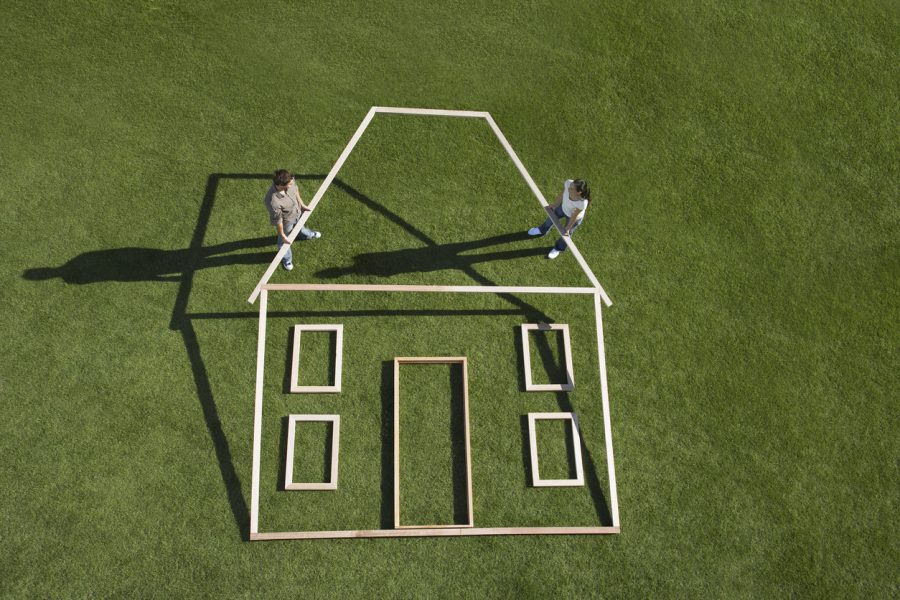 What are the top 3 excavators to consider when you start building your house?
Post by : Elliot Preece
on 23.03.2022
You've decided to build your own home and start your own self-build project. Great. You are in good company. More than 70,000 people in England opted to build their own homes between 2016 and 2020 and that number continues to rise. As the price of buying a house from a property developer continues to increase, more people are looking at self-build and custom-build projects. But, if you have already taken the plunge and have bought your dream plot, do you know what to do next? Have you considered mini digger hire? Do you know which mini excavator to hire? And what are the top 3 excavators to consider when you start building your house?
Get advice
Construction equipment and plant machinery comes in a variety of shapes and sizes, and each piece of equipment does something different. There is a lot of choice on the market and lots of machines do similar things. You will be forgiven for thinking that every digger looks like the next one but if you talk to your local tool hire depot, it can advise on the best mini diggers, excavators, micro diggers and dumpers for the job.
Things to consider
Before you consider mini digger hire, micro mini excavator hire, or mini excavator hire, do you know how long you need to hire the equipment for? Do you know what task you need the equipment to do? And do you know if you would like the tools and equipment to be delivered? These are just a few simple things that you need to think about. But you also need to think about the depth that you need the digger to dig down to, the reach of the digger's arm, and whether or not you require attachments? Furthermore, what terrain will you be working on and how much space does your construction site have? Is access tight?
Mini excavator hire
Excavators can be used for a variety of tasks on a construction or self-build site. You can hire a mini excavator for demolition work, or to lift large objects. Hire a mini excavator to dig a hole, a trench or foundations, and use a mini excavator to move soil and gravel around the site. Excavators can also be used for compacting and hammering so they are considered to be a good, all-round piece of equipment.
Backhoes
A backhoe is an adaptable piece of equipment too. It looks a bit different to a standard digger as it not only features a digging bucket but it also features a front loader attachment. Hence, this is why it is often called a backhoe loader. The operator can turn 360° so that they can use the backhoe or the loader. A mini digger, a micro mini excavator and a mini excavator are slightly different as they feature a digging bucket and a boom, and they can have either wheels or tracks. This is great if your site has tricky terrain. However, what's essential to know is that whilst backhoe loaders can level surfaces and move rubble, excavators can handle heavier tasks.
Micro mini excavator hire
Looking for micro mini excavator hire? Have you jumped on Google and searched for mini excavator hire or mini digger hire? Micro diggers have lots of power. Do not be fooled by their size. They are a great piece of equipment to have on your self-build site and are brilliant pieces of equipment if your plot of land is small. If access is tight – because your site is packed with a growing portfolio of tools and stockpile of materials – look for micro digger hire or micro mini excavator hire. Micro diggers make light work of projects that would take longer by hand.
Dumper hire
Mini dumpers are mini in size but that doesn't mean that they don't have a large skip capacity, saving on back-breaking manual labour and several trips to the skip with a wheelbarrow. Check out mini dumper hire if you are building your own home and wish to move building materials around your site. Why? Mini dumpers remove the stress out of debris removal. Mini dumpers mean that concrete and bricks can be moved with ease.
Further questions
If you need more advice or have further questions on what excavator you should hire when you start building your house, talk to your local tool hire depot. Tool hire depot teams are full of knowledgeable tool experts that can take the hassle out of tool hire and can recommend which tools and equipment that you should hire. So, if you are unsure of whether to hire a mini excavator, a 1.5 ton excavator or a 3 ton excavator, get some advice. Tool hire experts can even offer training and recommend other pieces of kit that will make your self-build project run more smoothly, safely, and efficiently.