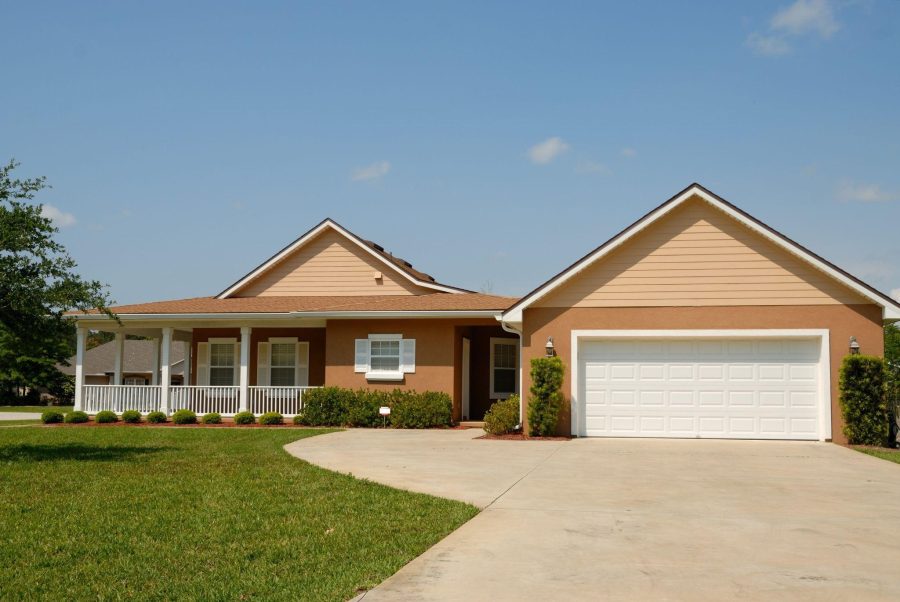 Things to consider while considering property auction
Post by : Amy Sinden
on 09.05.2022
Are you interested in property auction in the UK but not sure how to go about it? Have you heard of the term but don't know much about it? Do you want to know what prepares you for an upcoming auction? Will you need a lawyer or an accountant for auctions? Is there anything special about finding a good auctioneer for the property auction?
First and foremost to buying a property at auction stress free is by taking the help of estate agents. If you are looking for properties in Hereford, then consult estate agents Hereford for their local property knowledge. Property auction in the UK is a great chance to get the property at lower prices; this way you can save a lot of money. However, before going to the auction you have to be prepared and know what to look for. Purchasing a house at auction can be a terrific way to get a great deal, but it's not always easy and comes with a number of risks. Due to the coronavirus pandemic, physical auctions are now not taking place, but many are taking place online. We've included some advice for individuals considering purchasing a house at auction.
Look at the house.
This may seem obvious, but as many contestants on the BBC's Homes Under the Hammer can attest, buyers do not always inspect the property before purchasing it. On homes being sold, auctioneers may provide considerable detail and several images, but nothing beats seeing the property with your own eyes to understand the scope of any prospective work required.
Examine the legal package
The seller's solicitors will have prepared a legal bundle for all properties sold at auction. Fixtures and fittings information, lease information, Land Registry and local searches documents, and any necessary planning permissions information will all be included. The pack is available for download on the auctioneer's website or via the vendor's solicitors – contact information for both will be provided in the online auction catalogue for each individual item. Potential buyers should read it, or they can have a solicitor check the documentation on their behalf.
Gather your identification.
Anyone wishing to participate in a property auction must have photographic identification as well as evidence of domicile. If you place a winning bid, the auction house will take copies of your identification and may conduct electronic ID verification to comply with HMRC's anti-money laundering rules. Remote bidders, who submit bids via phone or online, must additionally show identification before their bid can be accepted. First-time purchasers can purchase at auction, but they must be prepared to move faster than they would if they purchased a house through the regular process.
Make financial arrangements before bidding.
According to Reed of John Pye auctions, having your funds in order before bidding on an item is critical. If a mortgage is needed, the lender may request a valuation report from a surveyor before making a mortgage offer. If your bid is accepted, you will be requested to sign the sale contract and pay a deposit right away. This is usually 10% of the total purchase price. The remaining 90% of the balance must be paid within the following 28 days. This leaves little time to find and close a mortgage unless you're a cash buyer, which is why it's critical to have your finances in order and to have a mortgage in principle.
It is possible to take out a bridging loan to pay for a property, but interest rates on these tend to be significantly more expensive than a typical mortgage as they are supposed to be short-term. However, bridging loans provide a short-term alternative for having a home funded before the 28-day deadline while the buyer awaits a mortgage offer. You will forfeit the money paid for the deposit as well as any money spent on surveys if you are unable to generate funds in a timely manner.
Pay little heed to the suggested price.
A recommended price will be offered for properties that will be sold at auction. The low recommended price is intended to entice bidders. The property will likely sell for 10% more or even more, according to the online property portal Zoopla, and potential buyers should budget accordingly.
If there is a lot of interest, the suggested price can be raised right before the auction, so keen bidders should keep an eye on it until the very last minute. Avoid getting carried away. Experienced auctioneers advise writing down your maximum bid to increase your chances of adhering to it. Auction homes will be published on property portals such as Zoopla and Rightmove, and upcoming auctions can be identified by conducting an online search.