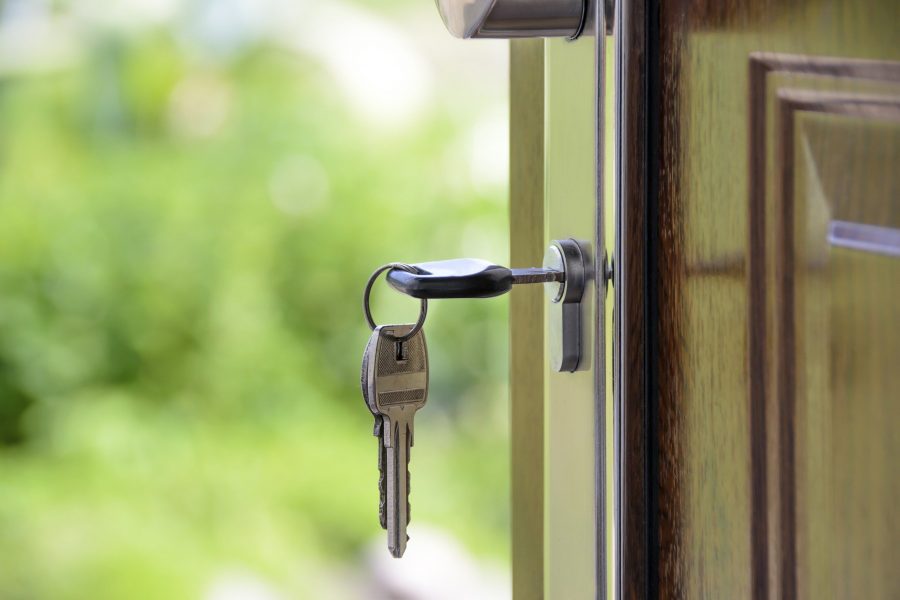 The Top Factors Renters Consider When Searching in London | Research
Post by : Sam Allcock
on 16.11.2020
This article was researched and crafted by the team at Search Smartly
2020 and the coronavirus pandemic have upended the way we look for housing. In London, priorities have shifted for renters looking for flats. Outdoor space has jumped to the top of the list and proximity to public transport has dropped to mid-bottom. Companies such as Knight Frank and Benham & Reeves have surveyed renters, compiling data on what London residents prioritize in their new flats. Based on the research, which trends have emerged amongst London flat-seekers when they search for an apartment?
Green Space
Private outdoor space went from the seventh most important factor to the second in the Benham & Reeves survey. Proximity to a park or outside green space jumped from ninth place to third place on renters' priority lists. These changes between 2019 and 2020 are drastic, showing the huge impact COVID-19 has had on London renters.
Why has green space become such a high-ranking factor? Those who went through lockdown without ready access to outdoor space could tell you just how important fresh air when you're confined to your flat and its environs. Private gardens, terraces, or balconies are more appealing than public spaces because people want to spend time outdoors while maintaining social distance from others.
Location
It shouldn't come as any surprise that location is a top priority for London renters. According to the Knight Frank research, location matters even more than property size. After affordability, location is the most important factor for renters.
The location of a flat can determine the lifestyle of its inhabitants, so many people choose the location carefully. In 2019, people valued the commutability of flats, or how far they were from their work. Even though the COVID-19 pandemic decreased commutes with people working from home more often, many Londoners were already willing to commit to longer commutes before the pandemic. In terms of location, both commute and proximity to public transport have decreased in relevance for London's flat-seekers.
Near a Good School
Another trend that's emerged in the last five years is proximity to good schools. Being in a school's catchment area improves children's chances to get accepted. The Guardian reported that less than 85 percent of London's pupils got into their first-choice school in 2020. The competition is increasing and parents are taking notice.
One reason that catchment areas are appealing more to renters is that fewer families are buying property. According to Knight Frank, mortgages have gone up all over the UK, and families are resorting to renting as a result. More families searching the London rental market means schools as a top priority.
Better Broadband
Benham & Reeves saw fast broadband connection become the number-one priority for the London renters they surveyed. Access to fast broadband was already high on the list, but spending more time at home in 2020 put it at the top. When people stay home more often, they stream content, video chat with friends, play games, or take classes. Add that Internet activity to working from home as well, and you see why broadband has become so important.
Onsite Security and Amenities
The COVID-19 pandemic has also revealed how much renters value onsite amenities. With gyms, pubs, restaurants, and cinemas shut, the value of properties with some of these features onsite is increasing. If people can't go out to enjoy a film, work out, or socialise, they prefer to do so close to home.
Most people move to urban areas like London because they want to be nearby these sorts of amenities. When the pandemic hit, some Londoners vacated the city for the calmer countryside, but many others stayed. As long as people continue to want city life – pandemic or not – they'll value properties that recreate bits of city life onsite.
Nearby Shops and Supermarket
Proximity to supermarkets has always been a driving force behind renters' decision – it factors into the location question. People never want to have to travel far for food and essentials. The Benham & Reeves study, however, saw proximity to supermarkets drop as a factor for renters. The explanation might be the increase in online shopping during the pandemic, as even supermarkets started delivering goods to people's doors.
Even though shops and supermarkets decreased slightly in importance (from fourth most important to sixth most important), they're still a factor renters consider. Some people prefer not to shop online when it comes to their foodstuffs, or they still have to travel to the supermarket to pick up their online order.
Searching for the Perfect Flat
Taking all these factors into account can make the flat search seem overwhelming. Finding a flat that checks all these boxes and still fits in your price range takes time – unless you have a better real estate search tool. Search Smartly is just that tool, letting renters filter flats by location, proximity to school, nearby green space, shops, and more. Renters' priorities shift, but they can still search according to their preferences with a smart search tool.