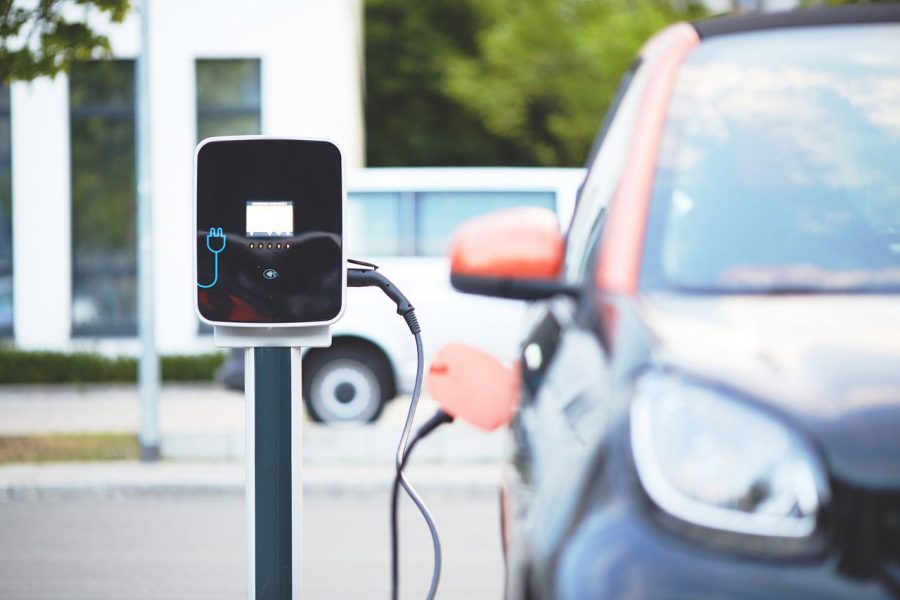 The Top 8 Electric Car Models
Post by : Amy Sinden
on 24.06.2022
With an electric car, its range is one of its most important features. While this was a problem with the earlier electric cars, this is no longer the case. An electric car will get you further, in some instances, than a fuel-powered car at a fraction of the cost of petrol. We looked at range and a couple of other factors, such as the best leasing options, and came up with the following list of the best electric car models.
Polestar 2
Efficiency measures use the World Harmonised Light Vehicle Testing Protocol (WLTP). This test is a good indicator of range in real-life driving. According to WLTP, the Polestar 2 has a range of 335 miles on a single charge, making it the top car on this criteria. This applies to the single motor that goes from zero to sixty miles per hour in 7.4 seconds. The twin motor version achieves this acceleration in 4.7 seconds, with a range of 273 miles.
The Polestar 2 comes with gold-coloured seat belts, 20-inch forged alloy wheels, and Brembo brakes.
Volkswagen ID.3
The Volkswagen ID.3 has a range of 336 miles. It is a comfortable hatchback and is ideally priced, starting from £28,000 excluding the government electric car grant. Its best features are climate control, keyless start, and heated seats.
Tesla Model X and Plaid SUV
The Tesla Model X reaches 360 miles per charge, while the Tesla Plaid SUV model gets to 340 miles, which is also good. Despite it being a heavy vehicle, and seating seven in comfort (except that the third row is smaller and more suitable for kids), the Tesla Model X has an excellent range. However, the Plaid goes from 0-60mph in 2.5 seconds compared to the 3.8 seconds taken by the Model X.
Both models are good choices, but the Tesla Plaid will set you back £12,000 more.
The Ford Mustang Mach-E – 379 miles
With a range of 379 miles, as long as it is fitted with an 88kWh battery, the Ford Mustang Mach-E is a worthy contender for the top ten electric cars. It has a rear-wheel-drive and plenty of room for a big family. While not the top accelerating electric car, it manages a good 3.7 seconds from zero to 62 seconds. It comes in three models. If you want it to sound just like a Ford Mustang with a normal engine, you can select the 'Untamed' drive model, and listen to the roar of a counterfeit V8 engine and hear this inside the vehicle.
Kia Niro EV
The popular Kia Niro EV base model retails for £31,910, rising to £35,620 for the EX Premium model. These prices do not include the government's rebate. It comes with easy-to-use infotainment and smart interior storage. It is quick to charge with its standard SAE combo charger. As a crossover from fuel to electric, Kia has come up with one of the easiest cars for making the transition.
Alternatively, the Kia Niro Plug-in Hybrid has dual options of petrol or electricity, making it a good hybrid for taking the leap to electric. Its fuel costs are also not excessive. You are looking at a £23,610 price tag.
Best Luxury Electric Car – BMW iX
The BMW iXis a fully electric luxury vehicle comparable in size to the X5 regular BMW. Its entry-level model is the BMW iX xDrive40 and costs just under £70,000. Each axle has an electric motor. Despite being made with amalgamated materials to be light, it still weighs in at over two-and-a-half tonnes.
Electric car leasing is an option if you want to try an electric car without making a commitment to buy yet. The Volkswagen e-up! is considered by some to be the ideal of cheap electric cars available.
The VW e-up! Performs well within city limits and only needs to be charged every 159 miles. You can get the battery up to 80% in two hours. It boasts four doors, a 250-litre boot, and spacious back seats. It has smartphone integration with docking, a DAB radio, and a safety system by Lane Assist.
For information on electric cars and electric car leasing, the ElectriX website provides useful resources. This includes how to obtain a smart home charger and where to find great electric car insurance. In fact, they cover all the ins and outs of electric cars.
The Smart EQ ForTwo Coupe
Designed for a driver in the front seat and one passenger at the back, hence the 'ForTwo' in the name, this electric car's claim to fame is its ability to accomplish minute turns on narrow London roads. It comes as a coupe and also a Cabrio model. Both models charge within just over three hours and have a 17.6 kWh battery that will take you just over 80 miles. This is another lovely lease car.
This list provides a starting point for you to decide on the electric car that suits you best.