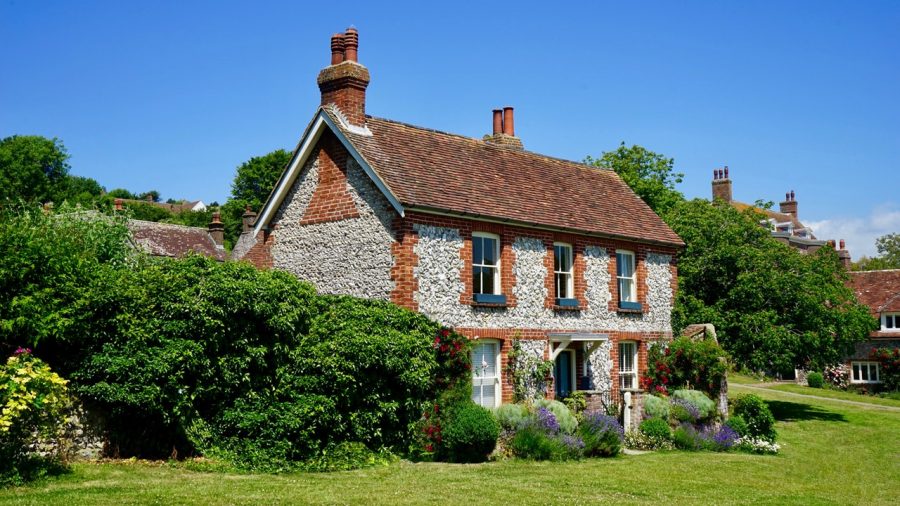 The Cheapest Ways to Sell Your House
Post by : Emily Bennet
on 26.04.2019
We'll just come out and say it; selling a home is stressful and expensive. After estate agent fees, conveyancing fees, removal fees and EPC costs, it's not hard to see why many of us stay put in our homes for decades at a time, especially mls listings vancouver, where home prices are so high.
Having said that, selling your home isn't as expensive as it used to be thanks to the big T – technology. In this article, we'll examine some of the more cost-effective routes to selling your home, buying a new one and moving successfully.

Marketing
One of the major costs of selling your home comes with marketing it. Historically, the costs associated with marketing a home have been hidden because they are not upfront ones. The reason for this is that the average UK high street estate agent won't charge you a penny to market your home for you. They will, however, ask you to sign a contract whereby a percentage of your home's value will be paid to the estate agent in question once your property is sold. If your home fails to sell or you take it off the market for whatever reason, then this is undoubtedly a good deal because you won't face a bill. On the other hand, it can be costly if your home sells at the asking price and your solicitor takes a chunk out of your sales price to pay the estate agent.
Some people think it is better selling privately. This means doing so without an estate agent at all. If someone makes an offer on your home without you ever putting it on the market, then this can be the case. However, the cost of listing your home on selling websites or placing adverts in the local press often means that the reality of selling privately is more costly than going through an estate agent. In addition, many would-be buyers are put offer purchasing a property directly, often for no other reason than it is an unconventional approach in the UK.
These days, there is more choice available to homeowners, however. The rise of online estate agents means that you don't have to always opt for a percentage of the sales price being the agent's fee. Some online estate agents offer reduced fees if you choose to market with them exclusively – that is, with no other agent being involved. Equally, some will provide you with the option of paying an upfront fee for marketing your home for you. Although you won't get this back if you choose to take your house off the market, it is often cheaper – sometimes, considerably so – than choosing to pay over a proportion of your home's worth at the point of sale.

Shop Around for Professional Fees
Refusing to take the first deal you see is sound advice in any walk of life. How can you tell what you are being offered is good value for money if you don't shop around a little and take a bit of a wider view of any marketplace? The same can be said of the professional fees associated with selling. You might need to have a structural survey completed on your home to show to vendors in order to demonstrate that it is suitable for habitation – especially if you live in an older property, for example.
These days, everyone selling a home in the country is required to produce an energy performance certificate or EPC. In Scotland, you don't just have to get one carried out by a qualified inspector but it must be on display somewhere in your home, too. Wherever you live, having an inspection carried out to produce an EPC means forking out for a professional fee so make sure you obtain several quotations before stumping up your hard-earned cash.

Buying Your Next Home Cost-Effectively

Of course, moving home is not just about the cost of selling but also includes the money you'll need to fork out to buy a new home. To begin with, always make an offer on the home you would like to buy that is below your uppermost price. You can always increase your offer with the vendor if your first offer is rejected. Don't overdo it, however. Offers which are seen as ridiculously low by vendors can be interpreted as insulting and you end up alienating them to such a degree that they fail to take subsequent offers seriously. That said, bidding low is probably the best way to save money when relocating.
Bear in mind that you will need to pay more than your offer if the property is worth more than £125,000 in England due to Stamp Duty Land Tax (SDLT) or Land Transaction Tax in Wales. The rate of SDLT starts at two per cent and rises above this figure at certain thresholds, the next being at £250,000. There is an exception for first-time buyers, however, which means they can purchase properties of up to £300,000 in value without needing to budget for SDLT.

Lowering Your Removals Costs
Once your home is sold and you have secured the deal on your next one, it is time to think about removals costs. DIY removals may be the cheapest way to shift your belongings from A to B but it is often a false economy due to the heavy lifting involved. Remember that professional removals firms will be insured properly for your belongings in transit – home contents insurance rarely covers moving – and they should also have public liability cover, as well. Book your removal service in advance and try to get a weekday to move because these are generally cheaper to move on than at the weekend, especially bank holiday weekends which are the most popular of all for relocating.