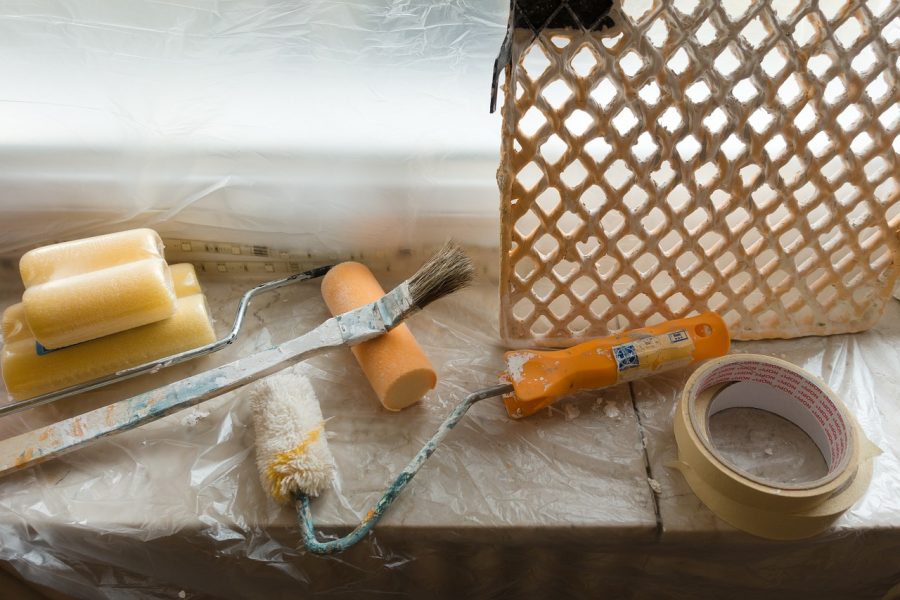 Skip hire for home improvement projects, a convenient solution
Post by : Sam Allcock
on 27.09.2021
Skip hire is an affordable, convenient and environmentally friendly method of waste disposal for any number of home improvement jobs. Skips are available in loads of different sizes to suit a wide variety of jobs and project sizes. Below are a few examples of common jobs when skip hire makes the most sense for waste disposal.
House clearance/end of tenancy
At the end of a tenancy, you might find there's a large amount of old furniture (that's not suitable for upcycling or charity), or waste created by moving that needs clearing. Skips are a great solution to clearing a house, and can be much more convenient than seemingly endless trps to the local recycling centre.
Garden or shed clearance
2020/21 saw a huge increase in the number of garden projects undertaken by us Brits. Whilst unable to travel we made the best of what we had and created, chic garden bars, and railway sleeper raised beds. Beautifying our outdoor space often leads to the need to remove soil, garden waste, wood or rubble, and a mini skip can be easily lifted into gardens over small walls and fences, making it ideal for garden and shed projects
Home Renovation
Whether you're building an extension, knocking down walls, replacing the kitchen or bathroom, home renovation can create a huge amount of waste. A kitchen renovation is likely to require a builder's skip (8 yard) and an extension can require a number of large skips.
Top Tip: Plasterboard is not allowed to be put in a skip with mixed waste and should be disposed of separately.
Driveway installation
Driveway installation usually involves removing the previous driveway. This can be rubble, soil, stones or paving and vary greatly in volume depending on the size of the drive. Rubble from the removal of an average driveway can easily be 1 or 2 tonnes in weight. For that reason, a small builders skip (6 yard skip) might be the appropriate skip size for a project like this.
Considerations when hiring a skip for a household project
If you decide that skip hire is the right solution for you home improvement waste, there are a few considerations to keep in mind,
You may need a hire permit if your skip is going to be placed on a public road.
There are restrictions on what can be put in a skip.
Consider where you plan to put your skip, is there sufficient access? Is the ground firm enough and will it resist damage?
Consider what size of skip you need, estimate the waste you will create and remember it's cheaper to get a skip that's slightly too big for your project than under estimate and need to order an additional one.