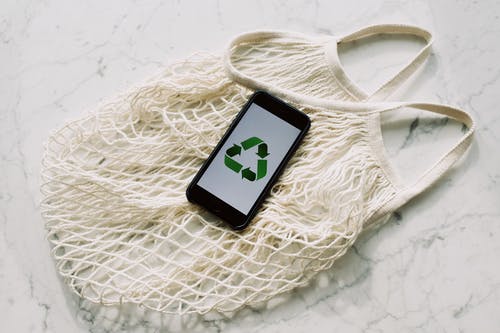 Simple DIY Steps To Make Your Home More Sustainable
Post by : Sam Allcock
on 04.05.2021
If you're anything like us, then you'll constantly be looking for small changes you can make in your daily life which will have a positive effect on our planet. Quite often it's the small changes you can switch up in your daily routines that actually have the biggest impact overall. Therefore, where better place to start your journey to sustainable living, than with your home?
There are hundreds of sustainable swaps you can make in your home, so it can be quite overwhelming knowing which to start with. So we've narrowed it down for you, to some of the most simply DIY steps you can take to make your home more sustainable. They're a great place to start for anyone new to sustainable living, or a good checklist to compare your home against if you've already started making sustainable changes in your life.
Get a Compost Bin
You're probably already recycling most of your plastics, papers and cardboards, but what about your food? Having an outdoor compost bin will help reduce your household waste even further, whilst meanwhile providing you with a free natural fertiliser to feed your garden with – win, win!
Grow Your Own
While 'living off the land' might be a far fetched dream of yours when you one day retire to the countryside, there are still small changes you can make to start providing for yourself. We suggest starting small and growing your own herbs to add into your meals – the great thing about growing your own herbs is that they really don't take up much space at all, you can even keep them on a windowsill! Once you've mastered growing your own herbs, then why not consider trying a strawberry or tomato plant? Time to get your hands on some gardening gloves!
DIY and Upcycle
Next time you think of a piece of furniture you need for your home – don't immediately rush to IKEA or Amazon! Why not have a quick look on Facebook Marketplace, or head down to your local charity shops/boot sales? It's so much more rewarding and fun to upcycle or DIY a piece of furniture. Not only is the process more enjoyable and a great way to spend a weekend, but it's also so rewarding having a piece of furniture in your home that you've made and is completely unique! Just don't forget to stay safe and wear your PPE when working on any projects.
LED Lightbulbs
One of the biggest changes you can make to not only the environment, but also your own expenditure every month, is switching out any standard lightbulbs in your home for LED lightbulbs. They're far more energy-efficient and will also last longer!