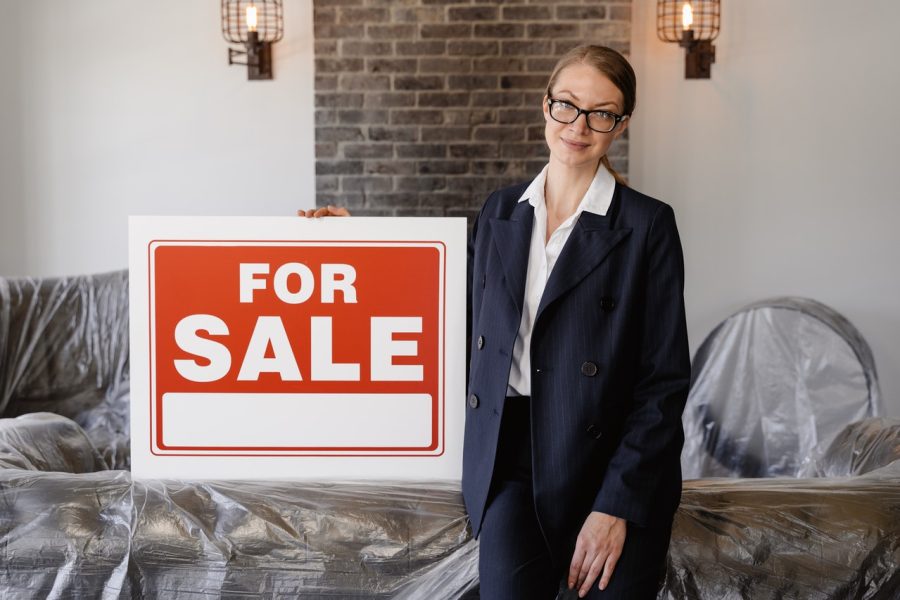 Should you sell your house to a quick homebuyer?
Post by : Amy Sinden
on 12.04.2022
Property prices continue to rise across many parts of the UK, so if you've been thinking for a while about selling your house or flat, it might now be time to look closer at that plan. But what's the best method for selling that combines finding a buyer rapidly with also making a decent profit?
If you own a freehold or leasehold house or flat and you keep seeing news story after news story about the UK's ongoing booming property market, you may be ready to sell your property. And selling can give you proceeds that you can then use to achieve any number of goals, from upsizing or downsizing to your next dream property through to moving to another country, or from dealing with a divorce through to selling an inherited retirement home.
Whatever your reason for selling your home, you generally have three methods to find a buyer: you can use the traditional method of an estate agent, you could try your luck with a property auction, or you could get in touch with a quick property buyer. Each has its own advantages and disadvantages, and the right choice will depend on your particular wants and needs.
What are quick homebuyers and are they a good way to sell?
Quick homebuyers give homeowners a straightforward, hassle-free and no-stress way to receive competitive and speedy offers for selling their properties. They work one-on-one with sellers to give them a simple way to find a buyer for their houses or flats without some of the extra work that can be required when using an auctioneer or an estate agent.
For example, when you use a quick property buying company you won't have to agree to seemingly endless viewings where people that are potentially interested in making an offer on your home come to tour the exterior and interior before deciding whether to buy.
And the trustworthy fast buyers also never charge homeowners any fees when selling, which means that they get to keep all of the proceeds from whatever offer the company makes. Also, quick homebuyers are usually have significant experience with buying a massive range of homes, whether freehold or leasehold, and generally can make offers on all types of properties even if they have aspects that some buyers might not find desirable and which could make it difficult to sell the house or flat via an estate agent or a property auction house.
Selling your home to a fast buyer can take just a few weeks
Another top perk of using a quick homebuyer is that they are generally able to complete the purchase of each property within a handful of weeks, and that includes the time it takes to finalise all of the required legal paperwork and for the homeowner to receive their proceeds.
The process starts when you call a fast property buyer and ask for a quote for selling your home, which they can usually give you within the first hour of talking with you. You'll typically have at least a full week to consider the offer, so be wary of any quick buyer that tries to pressure you into making an instant decision and don't sell your home to them.
If you decide to accept the initial offer, the quick property buying company will usually send a team member to your home so that they can inspect the interior and exterior before making a final offer. Unlike endless viewings through an estate agent, this is a one-time quick visit. It's also a great chance for you to ask any remaining questions that you might have about selling.
And the final step is when the quick buyer works with your solicitor to complete all of the necessary documents to purchase your home, exchange contracts, and finalise the sale. It's a very rapid process and often much faster than other choices for selling your home.
Consider the pros and cons of alternative methods of selling
If you are contemplating using a quick homebuyer for selling your flat or house after reading about the many benefits, it's also worth balancing those pros with the potential cons of trying to sell your home using the services of an estate agent or trying an auction.
As detailed above, estate agents will require that you agree to viewings, which can take up a lot of your time and be quite inconvenient. And you will also have to pay an estate agent fees for the work that they do in selling your home, but can be higher for certain properties.
But perhaps the biggest drawback of using an estate agent is the time it takes to find a buyer. Some properties remain on the market for many months or even more than a year before receiving a serious offer. If finding a buyer as fast as possible if your main goal, then using an estate agent is likely not the best option whenever you decide it's time to sell.
Auctions can be risky because you never know what final sale price your home will achieve. The auctioneer will ask you to set a reserve price which is the minimum value at which you agree your home would sell. If someone bids at that price but nobody else does, that's considered a binding agreement to sell your home, so be sure to calculate a reserve price at which you are comfortable selling and that will still make you a profit after deducting fees.
Discussed at length by Auction Link – you will have to pay the auctioneer commission for selling your home if they're successful in doing so, and these will have to be deducted from your net sale profit.
Also, both auctioneers and estate agents might not have the same broad experience of selling properties as fast buyers. If your home has any unique qualities that might make it harder to find a buyer, you might struggle to sell using either of these methods in some situations.
But how do I know that I can trust a quick homebuyer?
Thankfully there's an independent organisation called The Property Ombudsman that publishes regulations which are designed to protect homeowners against scams in the fast property buying industry. You should only ever sell your house or flat to a company that can prove it is registered with TPO, because that means the fast buyer follows the various regulations and you can be sure you're dealing with a legitimate business.
And it's incredibly easy to find out whether a quick home buyer is a member of TPO; simply visit the entity's website and click on the "Find a member" tab on the main page. You'll be directed to enter the name of the company that you'd like to search for. Enter the name and if the fast buyer is registered with TPO, their full membership details will appear.
That peace of mind in being able to tell a trustworthy speedy property buying company from a less reputable one, combined with the chance for a swift and competitively priced sale, is the reason why many homeowners have already realised that using a quick homebuyer can be a good option for the ideal balance of time, profit, and removing all of the stress from selling.