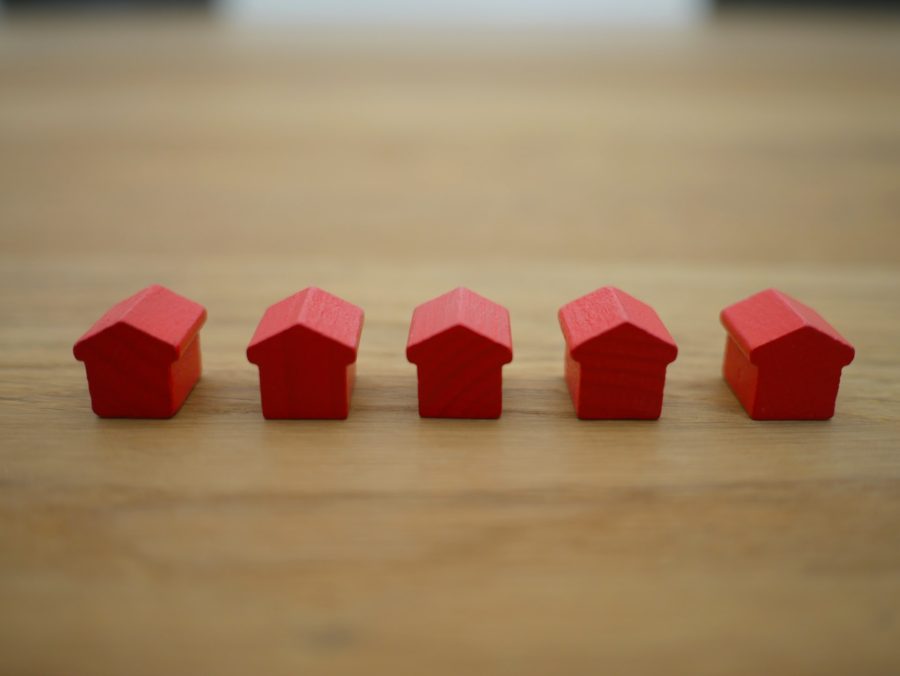 Renting Out A Property: A Practical Guide For First-Time Landlords
Post by : Sam Allcock
on 11.03.2022
Renting out a property for the first time can be a complex endeavour, as it involves a variety of legal, financial, and logistical considerations even before your property goes on the market. It can be a huge commitment for anyone who is looking to take the plunge into landlord life. However, as you learn the ins and outs of this work, you will become more comfortable with your responsibilities and tasks. To help you settle into this new role successfully, we have prepared a comprehensive guide suitable for first-time landlords.
Considering Legal Responsibilities
As a landlord, you will have a range of substantial legal obligations to comply with. They will typically need to be addressed even before tenants move in. For example, you will need to ensure you have the correct licensing for your property. Some examples of licensing that you will want to consider include HMO licensing, selective licensing, and additional licensing. Moreover, you will need to register all tenancy deposits in a government-approved deposit protection scheme. You will have to adhere to the Right to Rent Check, which means you will be responsible for verifying potential tenants' legal right to rent in the UK.
Obtaining Appropriate Insurance
Acquiring specialist insurance to cover your property is advisable should there be any damage due to a defect in design or the materials used. Defects such as these can not only be costly to rectify, but they can also take years to prove liability and reach a resolution. You should look to protect your interests. Buildsafe offers Latent Defects Insurance, which is suitable for landlords looking to stay protected against any unexpected faults in their property. You can explore the benefits of Latent Defects Insurance and find out more about what it entails. Be sure to do proper research to make a decision according to your needs and achieve success with your new rental property.
Evaluating The Associated Costs
First-time landlords often fail to recognise the extent of the costs that are involved in renting out their first property. You will need to explore all potential outgoings in order to prepare effectively and even mitigate them to a certain extent. For example, remember that you will need to take care of the upkeep of appliances. Also, make sure you factor in potential costs of repairs and maintenance, such as furnishings, decorating costs, and cleaning. It is vital to be prepared for void periods, as an empty property can have an effect on your finances.
Ensuring Safety And Security
One of the most critical responsibilities is ensuring all safety protocols are carried out. Because of this, it is crucial to stay organised and keep a checklist of the latest inspections along with their dates. You will need to obtain some important documents, including an Energy Performance Certificate. You will also need to make sure that the property meets all fire safety requirements. Apart from this, the building must be in good condition for living, which means it should have proper ventilation and heating. The internal arrangement of the property must be reviewed, so that the layout does not pose any hazards to tenants.
Pricing The Property
It is common for landlords to overprice their properties, as they take into consideration all of the efforts they have put into bringing the property into rental conditions. However, if you use this approach, you run the risk of missing out on some tenants. This is why it is essential to focus on adapting your prices to the current market. You can start by researching what other landlords are demanding for similar properties as yours. There are many useful websites and resources that can give you an insight into pricing. By comparing properties by size and location, you will be able to establish a reasonable and realistic price for your property.
Preparing To Rent
After researching the market, you will also get an idea of how you can improve your property. For example, your choice of furnishing will depend on the types of tenants you wish to attract. If you are looking to target students, a fully-furnished property may be more suitable. However, families will often prefer minimal furnishing. Additionally, the property will need to look immaculate, which means that deep cleaning is strongly recommended before putting it on the market. Similarly, you will need to tend to any structural repairs, so that you speed up the process and demonstrate your commitment as a landlord.
Paying Income Tax
Normally, you will have to pay income tax on any profit you receive from your property. Essentially, your profit is calculated by adding together your rental incomes and deducting expenses. Other payments from tenants that may also be covered include cleaning communal areas, utility bills, as well as repairs to the property. Rental profits will be taxed in the same way as your business or employment and will depend on the tax band the income falls into. For further explanation, be sure to check out this guide and register to pay for each tax year.