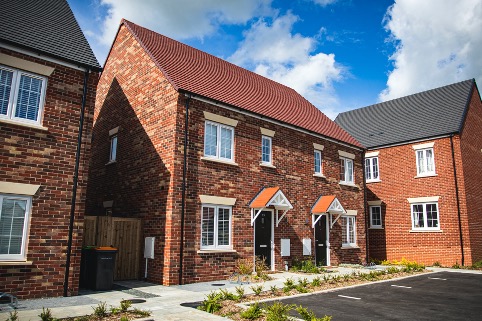 Remortgage Conveyancing For Homebuyers & Investors
Post by : Sam Allcock
on 21.01.2022
Remortgage Conveyancing Demand Expected To Rise
If you are a Homeowner then you are probably worried about the increase in energy costs and Local Council tax and as such you may be considering the possibility of remortgaging your home.
Many Homeowners will remortgage to release capital to improve their home. Savings on energy bills can be made if your property is well insulated and benefits from Double Glazing. It is definitely worth your while going from room to room and listing what you could do to eliminate heat loss. You may have gone for a laminate floor instead of carpet and by doing just that your floor is no longer insulated. Underlay is a superb insulator.
Insulation is relatively cheap and you can even buy insulation that is pre-bonded to plasterboard. This product is fantastic for say a covered porch or underneath bay windows.
To release capital from your home you first need to contact a Mortgage Broker who will search the mortgage market for an improved mortgage deal. This process is called remortgaging. You can remortgage without releasing capital and hopefully enjoy a lower interest rate and thus reduced monthly mortgage payments, you can increase the mortgage term and you maybe able to remortgage and release capital which will work out cheaper than if you had bought materials say on your credit card.
Consolidate Debts
If you are thinking of remortgaging then this is a great opportunity to consolidate debts. Take advise from your Mortgage Broker. Credit card payments are expensive if you do not pay what is owed each month.
Once you have a plan to remortgage you will need to find a Conveyancer to manage the process. The key is to understand that certain interest deals have an end date and as such you need to complete before that date.
Your Mortgage Broker may advise that you are entitled to Free legals.
The big question is "When must the remortgage be completed by, to utilise the preferential rate?"
Free legals is a super incentive and so many people follow this route and get their remortgage deal done. Unfortunately the Solicitor that provides the free legals may have capacity issues and service levels may drop with some people missing out on their deal.
Read reviews on the Free legals Solicitor. That could be a game changer. You want to see some reviews that talk about specific people. That way you an always call the Solicitor firm and ask to speak to that reviewed Solicitor.
Plan Ahead And Utilise The Homebuyer Conveyancing Comparison Service
Find your lender approved Solicitor to manage your remortgage conveyancing by using the Homebuyer Conveyancing comparison website. You can quickly and efficiently compare remortgage conveyancing quotes from many High Street Solicitors. No personal details are required for you to view the online remortgage quotes.
When ready take away / email your remortgage conveyancing quote and schedule a direct call back to discuss your remortgage timescale. On instruction your chosen Solicitor will send out a Client Care Pack.
On receipt please sign the terms if you want to proceed and email back all of the completed scanned documents. The Solicitor will then start your conveyance and carry out ID checks on you.
Investors and Homeowners remortgage because they want to release capital or lower the monthly payments. It is crucial that remortgaging is completed as soon as is possible so that the Homeowner / Investor can benefit from the new mortgage rate deal.
On Average a remortgage conveyance is completed within 5 weeks.
Homebuyer Conveyancing makes it easy to find and instruct a lender approved remortgage Conveyancer. If you have a Conveyancing question then please call the Homebuyer Helpline on 0345 463 7664.
Make your conveyance count and understand before you instruct the true cost of conveyancing.