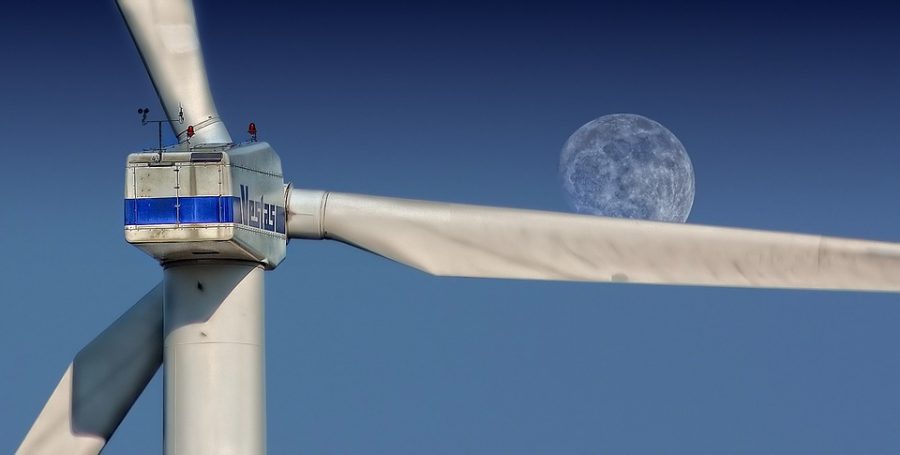 Power to the people – 700,000 homes set to go 100% renewable with Shell Energy electricity.
Post by : Sam Allcock
on 07.05.2019
Royal Dutch Shell has long been synonymous with oil and gas, but in a company first, they're branching out into the household electricity market, and not only that – they're providing homes with 100% renewable electricity.

The huge move sees them switching 700,000 First Utility customers over to its Shell Energy brand, where they will also be treated to a 3% discount at all of Shell's UK petrol stations in addition to grabbing a whole host of discounts on tech products such as smart thermostats and electric car chargers.

To raise awareness about the offer, Shell Energy's chief executive Colin Crooks is utilising the forecourts of petrol stations to promote the new venture, and sets out the company's grand vision: "We are building on the disruptive nature of First Utility to give customers something better. We know that renewable electricity is important to them and we are delivering that, while ensuring good value and rewarding loyalty."

"Renewable energy is a direction thats lots of the big firms are moving towards, the consumer demand for sustainable ethically sourced energy is a growing year on year which is most likely down to climate change being a hot topic." Said Mike Mills of EnergySwitching which compares ethical energy providers.

Back in 2017, the industry was shocked when Shell entered the market and secured First Utility, putting Shell on the road to a more sustainable future, which may be a long one, as currently the vast majority of their almost half a trillion dollars in revenue is from oil and gas.

With their Shell Energy rebrand, the company is now in a prime position to do battle with the UK's six big energy suppliers who have been hemorrhaging customers for a number of years now. And their monetary clout is not the only thing Shell have going for them – combining gas and electricity for the household market, they'll be able to beat the cheapest annual household bills currently available by more than £78.

The news couldn't come soon enough for UK homeowners, with almost 60% expressing a desire to switch to renewables.

Shell's executive vice president of new energies, Mark Gainsborough, says this is all about giving people what they want: "This is a good example of our approach to building a significant electricity business, in line with customer needs. Shell recognises the world needs more energy with lower emissions and this will give customers more flexibility, greater control and cleaner energy."

The "big six" household energy companies are set to become the "big seven", as Shell Energy is in this for the long haul, setting their sights on becoming the biggest electricity company by the 2030s as the world shifts towards lower-carbon energy sources.