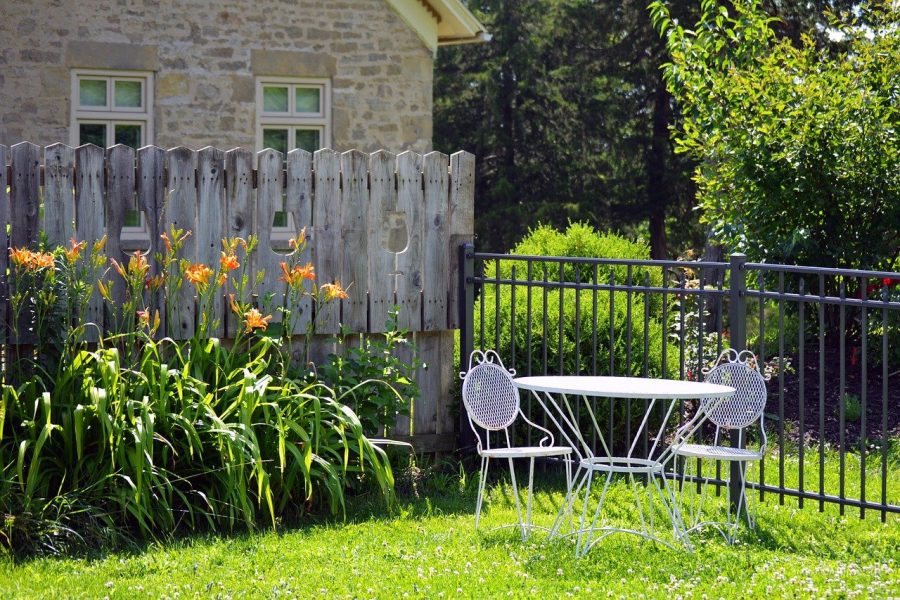 Outdoor home improvement
Post by : Amy Sinden
on 13.06.2022
Curb appeal is very important for a number of reasons, after all, it's the first thing your neighbours and guests will notice about your home so it's best to make your house feel as welcoming as possible. There are many ways to keep on top of your curb appeal, and here are some of the most important ones!
Incorporate a porch
A porch could be a great spot to relax in the summer, and if you think the front of your house could use some personality, this is a great suggestion. You can choose from a variety of styles to ensure that everything is precisely how you want it. It's critical to remember that when adding anything as essential to your home as a porch, you should give it a lot of attention and decide exactly how you want it to look, taking into account the design of your home and the properties surrounding you to avoid things looking out of place. This is a fantastic idea because it not only improves the appearance of your home but also provides a lovely place to relax on a hot summer day; you could even purchase some excellent tables and chairs for your porch! If you are interested in doing outdoor home improvement, a porch is one of the greatest options.
Power wash your home
Power washing is a fantastic idea! After all, your driveway has been accumulating dirt and filth for ages! Power washing your driveway or porch will make it appear like new! A power washer may give your home a nice gleam you never thought could happen! Just be careful not to accidentally spray the fence since this could remove the paint. You can rent a power washer from a local shop if you don't have one and you're not willing to pay the full price.
Install some lighting
Many people overlook the fact that if they plan to sit outside in their garden at night, they will require lighting. You could head down to the store and get some ordinary old lights that you like the look of and place them along your fence to give your yard a lovely ambience, an electrician isn't needed. You can't go wrong with giving your yard a pleasant glow to keep it looking its best even at night. Installing lights in your garden is a wonderful and simple outdoor home improvement concept that you should absolutely consider.
Make sure your gutters are clear
Cleaning your gutters has a number of practical advantages in addition to the obvious aesthetic benefits. The number of costly problems that could arise if you don't keep a check on your gutters makes it essential to get them cleaned up. According to experts, you should get your gutters cleaned at least once or twice a year. Your gutters are likely to accumulate a lot of dirt and grime over time, preventing them from conducting their job effectively. The purpose of your gutters is to drain water off your roof and away from your house; if they overflow, then it's a matter of time until your foundations could be harmed. It's a good idea to contact gutter cleaning pros if you want to avoid the ugliness of moss growing out of your gutters, as well as the potential of major complications. For gutter cleaning services, you can click here.
Add an outdoor living area
Adding an outside living area is a terrific concept in terms of aesthetics. There are many important reasons why you should think about implementing this when thinking about which outdoor home improvement idea to include. When you add an outdoor living area to your home, you and your visitors will have a new spot to unwind on a bright day when you're sick of the same old surroundings. Another fantastic benefit of an outdoor home improvement idea that includes implementing outdoor living areas is that it is almost certain to increase the value of your home if you want to sell it in the future. When it comes to outdoor living spaces, you have a wide selection of options to choose from, based on your interests and preferred style. It's a fantastic way to give your home something that your personality shines through, and a brilliant chance to show off your preferred style. It's entirely up to you whether you think the front or rear garden is a better place to include the outdoor living area, everyone has different preferences.
We hope you can at least take some inspiration from our short list, there are in fact countless upgrades that you could make. Although, these ones are some of our favourites. If you do your best to incorporate some of these suggestions into your own home, then you are bound to see a positive difference in no time. Good luck!