Is it worth getting a solar generator
Post by : Amy Sinden
on 11.05.2022
Advantages of solar generators in your home
Taking advantage of the sunlight to create backup power is an alternative to fuel-guzzling gas generators or double gas generators. The best solar-powered generators are very easy to transport, secure to use inside and outdoors, as well as almost silent when in operation.

Though gas generators have more power, the cost of fuel is expensive as well as not constantly accessible. As opposed to using gas, diesel, or lp, solar generators gathers power from the sunlight and also stores it in a high-capacity battery. The use of solar energy has a series of benefits that are worth knowing about. These are the most important ones:
·Zero polluting emissions
The main attraction of solar energy is that, unlike other sources, it does not generate polluting emissions either directly or indirectly. Once you install the solar kit, there will no longer be any greenhouse gas emissions. This is a good reason to opt for the installation of these devices.
·Energy savings
The installation of photovoltaic panels involves an initial investment, it is true, but in the medium term the energy savings achieved are very high. The electricity bill will be cheaper and, in addition, with bidirectional meters you will have the possibility of returning the energy you do not use and "reselling" it. This is an option for those who want to save on energy consumption.
·No noise
Another important aspect of solar energy is that it does not generate any noise, unlike conventional electricity generators. If you do not want to put up with annoying sounds, this is a possibility to gain in well-being.
·Compatible with other energy sources
Photovoltaic energy is compatible with other energy sources and, in fact, many homes have two installations to run conventional energy when the other does not. This is the way to make a gradual transition and, above all, to avoid problems so that nothing happens.
·Available all over the planet
The sun is an inexhaustible source of energy throughout the planet, at least in the very long term, because it is expected to continue to emit energy for 5 billion years. It is important to note that energy is obtained from the sun in places where there are no other options because in remote areas this is a way for a small installation to operate autonomously.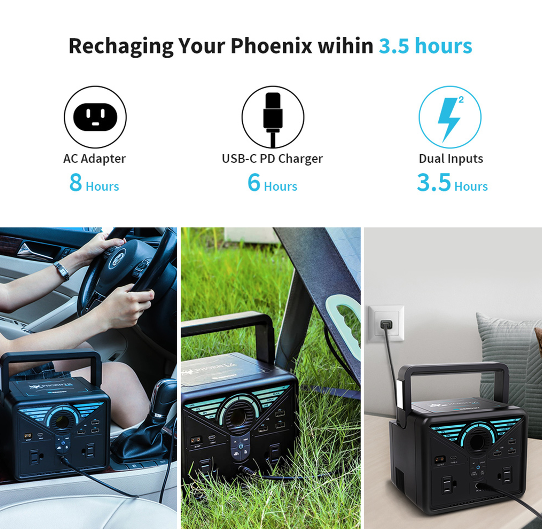 Disadvantages of solar energy
Although the use of solar energy has many positive aspects, it is also worth considering the downside. It is important to remember that the energy mix offers several possibilities and that, depending on the location, you may be interested in one source or another.
·It requires a high initial investment
Installing solar energy panels requires a high initial investment, ranging from 600 to 800 euros per square metre of panel. There are differences depending on the company, but it is advisable to start from this initial calculation to avoid unpleasant surprises. This means that opting for this structure may be expensive at first, a circumstance that may dissuade households with fewer resources.
·Limited power
A solar panel has a limited power output and, for this reason, the use of this type of energy is sometimes not sufficient, on its own, to cover the needs of a house. Just think that a small house in a temperate zone uses no less than 7 kW per day and a standard panel only generates 250 W.
·Climate dependency
This disadvantage must be put into perspective because there is the capacity to foresee or make averages of annual and daily sunshine hours, but in any case we do have this problem. If the weather in your area is changeable and you do not have much capacity to store energy, you may have problems. In places where there is little sun it is not the best option either.
Before You Get a Solar Generator
The portability of the very best solar-powered generators makes them suitable for taking a trip, camping, as well as exterior events due to the fact that they are easy to pack, store, and relocation. The devices are also a solid back-up source for when emergencies take place in your home because of extreme weather condition or power outages.

While solar generators are a tidy power resource, they do have limitations due to a low power level capability as well as slow recharging. The backup power they produce can maintain the lights on as well as run portable tvs and electronic gadgets like smart devices and also laptops for hrs. However, they do not harness sufficient power to run every one of the large home appliances in a residence at once or for a prolonged duration.

Types Of Solar Generators
For individuals that reside in areas with constant power outages, a solar generator permits them to have an interim source of electrical energy. 2 types of solar generators are available for at-home usage: solar back-up generators and also portable solar generators. Both generators give solar energy yet differ in terms of electrical power capability, energy storage space, as well as cost.

Solar Back-up Generators
Solar backup generators are designed to power up when the electric grid fails and also are an effective alternative to mounting a total system. These generators make use of several batteries to save power for high-wattage outcome. They offer adequate back-up power to turn on lights, televisions, computer systems, as well as little to mid-sized appliances.

Normally, it takes less than 48 hours to bill a solar back-up generator to complete ability, yet the time can vary depending upon the dimension of the photovoltaic panels as well as the amount of sunshine. You can maintain these generators either inside your home or outdoors. The downside of solar backup generators is their weight, making them somewhat difficult to relocate. Furthermore, a generator that is large enough to power a whole residence is expensive.

Portable Solar Generators
Portable solar generators are light-weight, so you can take them anywhere. They are ideal for houses, cabins, campsites, leisure lorries (Recreational vehicles), automobiles, and watercrafts. Some generators are outfitted with a pull take care of or attached handgrip for uncomplicated transferring. Photovoltaic panel reenergize the battery in a portable solar generator.

Mobile solar generators do have disadvantages. They may either have poor power level capability to power larger home appliances, such as fridges, dishwashing machines, washing equipments, warm water heating systems, and sump pumps, or otherwise can powering numerous gadgets at the same time.

If they make use of low-wattage photovoltaic panels, it may take a very long time to charge the generator. On the bonus side, portable solar generator doesn't produce noise or carbon dioxide, are affordable, and are reduced maintenance, unlike gas generators.

What to Take into consideration When Picking the very best Solar Generator
While looking for the most effective solar-powered generators readily available for your house or travel, consider your designated usage; how and also where you plan on utilizing a solar generator will certainly figure out the dimension, power, and ability of the system you will certainly require.

Purpose and Customer Task
The factors for buying a solar energy generator may be different for everyone, so it is essential to zero in on your purpose for buying a solar power generator as well as the tasks you intend to accomplish with it. Solar generators are useful for any individual who takes a trip and also stays in remote areas that are off-grid. On the other hand, you may simply desire a trustworthy back-up resource of energy for your residence to plan for the event of a natural or synthetic catastrophe.

If your primary purpose is travel, search for solar generators that aid make taking a trip less complex. RV connectivity enables you to power devices when you're on the roadway. Automobile charging capabilities make it hassle-free for travelers to drive as well as charge their solar generators without having to quit and also set up photovoltaic panels.

Dimension as well as Solar Input
To select the ideal dimension of solar generator for your demands, bear in mind battery ability and power demands, so you stay clear of overwhelming it. The majority of solar generators can maintain mobile electronic devices, mobile phones, tablet computers, power tools, tiny home appliances, and cordless tools powered up for hrs. However, you may need a different generator to likewise maintain a refrigerator running for a whole day.

Solar input refers to the solar panels. The photovoltaic panels gather and convert sunshine into power that is saved in the generator's battery. Enough solar input controls a generator's operating time and also the length of time it requires to recharge.

The solar panels made use of along with a mobile solar generator are mobile and easy to control. Unlike the panels found on property or business residential properties, they are smaller sized in dimension and have a lower electrical power capability, which means less solar input than their bigger equivalents.

Power Demands
The output of power from a solar generator need to match your electric requirements. Battery power is measured in watts (W), which is the maximum quantity of power a generator provides when it's running. Battery capacity– described as watt-hours (Wh)– is the total quantity of stored energy.

When the generator is in operation, the watts stand for the price of power moving from its battery to an electric gadget, and also the watt-hours are the optimum level of power it can deliver. For instance, a solar generator with 500 Wh can save a total amount of 500 W when it's totally billed. Therefore, a 500W solar generator is only able to power electric devices and also tools that don't surpass 500W to run.

Battery Storage Ability
The battery in a solar generator is where the power captured from the photovoltaic panel is saved for later usage. Solar generators normally have lithium-ion or lead-acid batteries. Battery storage allows you to run the generator during the night or on days with minimal sunlight.

The ability of the batteries determines the period of the generator. The even more power a digital tool requires, the faster the battery fee will run out. The length of the battery fee is also based on the variety of devices attracting power from the generator at the same time.

A larger battery ability is essential to power electrical appliances that call for greater watts. Lower capacity suffices for lights, cell phones, and also laptops. As an example, a 500W solar generator can power an LED light for 100 hrs, while it will just power a mini-refrigerator for about 10 hrs.

Inverter Ranking
Direct current (DC) and also alternating present (AIR CONDITIONING) are both forms of power. DC is electrical energy that streams just in an onward instructions. Air conditioner is electrical energy that moves both onward and also in reverse. The energy utilized by photovoltaic panels is DC. A solar generator inverter transforms reduced DC power from the batteries to air conditioning power for usage.

The power inverter ranking equates to the maximum watts a solar generator can extract at any time. For example, a 1500W inverter can formulate to that amount of wattage in air conditioner power. Keep in mind that the inverter size or score doesn't always associate to a solar generator's general firepower. Battery storage space is likewise important.
Expandability of Power
At some point, you might intend to expand the capability of your solar generator, especially if you find you require even more power. Nevertheless, updating a solar generator is not always practical.

Expanding your power is based on the sustainability of the charge controller, which sends power in one direction from the photovoltaic panels to the batteries. As the integral part of the solar generator, the primary work of the fee controller is to safeguard the longevity of the batteries.

The charge controller can only process the maximum variety of watts and also voltage that it's developed to manage, so you may not have the ability to increase beyond its billing capacity. If your battery capacity does not sustain added photovoltaic panels, your power expandability is unattainable.
if you are searching the best solar generator for sale on the market for a comfortable night at home or your next travel adventure. we suggest you can choose Renogy solar products. Renogy is one of the best brands for solar generators, solar batteries, solar panels and has been dedecated to off-grid solar systems since its inception in 2010. We will give you professional advice about how to choose a solar generator and what size solar generator do you need.