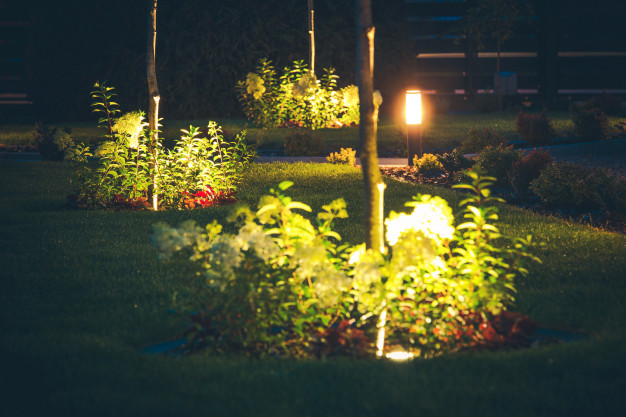 How to Upgrade Your Yard With Outdoor Solar Lights
Post by : Elliot Preece
on 03.01.2020
To homeowners, backyard gardens have always been significant sanctuaries of solitude. They often serve as places to entertain family and friends whenever the weather is nice and cozy. Many homeowners even go the extra mile and include landscaping to make their garden look vibrant, welcoming, personal, and so on.
However, you might need more than the light of the moon if you want to use your backyard well into the evening hours. Moreover, you're likely eager to show off your landscaping's best features, day or night. For this, solar lighting got your back.
Why Choose Solar Outdoor Lighting?
Conservation is very much on the rise, not just due to the recent economic slump. Climate change, pollution, habitat destruction, and diminishing ecosystems have received sufficient publicity that people are starting to find ways to reduce their personal impact on the environment.
Solar lighting is as environmentally-friendly as it is practical. They do not require maintenance. Plus, they are powered by the blistering sun and turn on automatically at night. Your yard will be illuminated regardless of whether or not you are outside.
Here are just a few ways to upgrade your backyard garden and take advantage of outdoor solar lighting's new trends.
Get the Festival Look with String Lights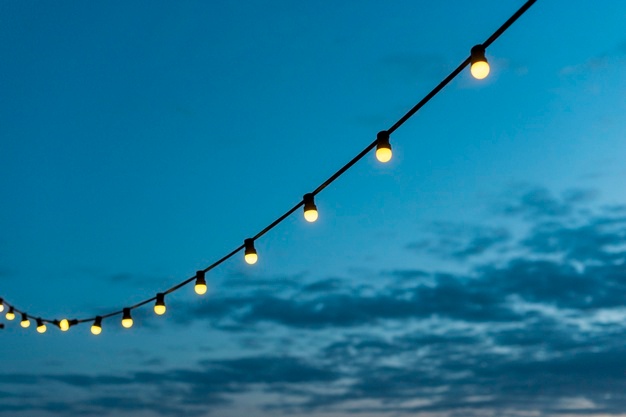 Solar string lights are a wonderful addition to any garden. They are adored for their relaxed and casual feel. A canopy of lights gives a particularly dramatic and welcoming vibe when zigzagged over a seating or dining area. Find lighting poles where you can hang them from your garden or use them in other areas, such as around fencing.
Highlight The Yard's Best Features
There are certain features in your garden that you want to highlight. From meticulously crafted rose bushes and elegant trees to fountains and sculptures, make sure you focus attention on the best bits of your landscape. Spotlights or strategically positioned up/downlights will bring to life some facets of your garden as the night draws in. These lights will enable you to appreciate these features even more.
Choose The Bulb's Color Carefully
A bulb's color temperature, measured in Kelvin (K) degrees, indicates whether the bulb generates warm or cool white light. Typically anything under 4,000 K is a warm filament, while anything over 4,000 K is a cool or bluish light. What you choose is a matter of personal preference. However, wood, plants, and soil usually look better under warm light. Cement, brickwork or blue water areas, on the other hand, may look best under cool white light.
Don't Forget to Highlight the Hazards Too
It's important to take into consideration any potential hazards while showcasing the best features of your garden. You've got steps? Decking at various heights? Or a highly muddy lawn? Make sure they always stand out in order to avoid injuries. If you have water like ponds, pools or even a fountain, ensure that they can also be seen in the night. Not only will they appear magnificently picturesque, but you will also be able to see if someone is taking an unpleasant fall.
Make The Most Out Of Tree Branches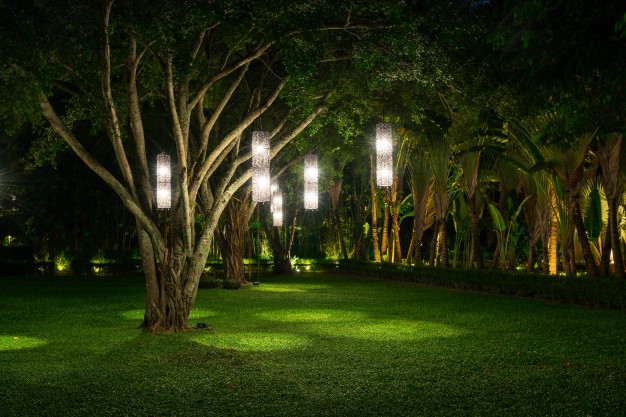 Another perfect use for solar string or lantern lights is adorning them from tree branches to produce an ethereal glow. If you have a tree close to your outdoor dining area, you can also use the branches to hang outdoor pendant solar lights. They are ideal for al fresco dining as they can provide brighter light.
Use Lanterns For Portable Illumination
Lanterns are an outdoor lighting choice that is beautifully compact. There are many ways to use Solar lanterns as a welcoming addition to your garden. They can be arranged on patios, they can line paths to direct your guests to the dining table, or even add an elegant glow to the table itself.
Make sure you look for solar lanterns appropriate for outdoor use that can be left out of the house rain or shine. If you're just using regular lanterns, take them back inside when you don't need them.
Solar Lantern Lights combine string's elegance with solar' convenience. They come in vivid or simple white colors. These solar-powered hanging lanterns' color and design fit well with nature's colors, but they stand out in a sleek, festive fashion.
Final Thoughts
With Outdoor Solar Lights, you can save some money as you save the world. This eco-friendly solution for lighting lasts much longer and is more energy-efficient than incandescent equivalents.
Although pricey, you can regain your investment over time by saving more from a reduced electricity bill. In addition, outdoor solar lights don't require regular maintenance, offering you more time to unwind and enjoy the festivities. If you want more information on solar outdoor lights, then you should definitely check out www.heisolar.com!