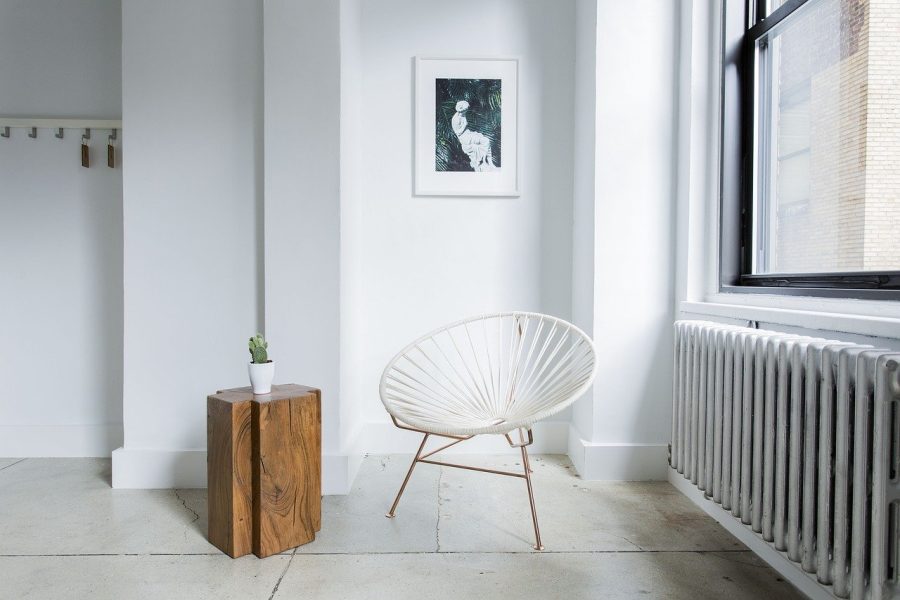 How To Choose The Right Flooring For A New Build Project: Top Tips
Post by : Amy Sinden
on 28.07.2022
Planning and designing for a new build project come with numerous decisions. With almost 50,000 new homes built in just one quarter last year, careful planning and decision-making have been poured into each completed project.
Each decision can have an impact on the finished project, including the smallest of details. Flooring is one factor that some might not consider essential, but they should. Flooring in a home can transform a space. It can help bring a room together and enhance the theme or overall aesthetic.
Here are a few tips to help you choose the right flooring for a new build project.
Consider The Space
Each room in a home will have a different function. The flooring chosen for a room should be selected for that space. For example, the flooring in a kitchen might not be the most suitable for a bedroom and vice versa.
When planning your next building project, consider what the room will be used for and what flooring would be the best suited. Taking this into account can enable planners to select the most appropriate flooring for the space. It should be practical and something that will work well in the room. A carpeted kitchen might not be the most appealing to potential buyers. They will see a carpeted kitchen and an additional renovation cost they will have to pay to transform the space into their own. Choosing the appropriate flooring will make the area more appealing to potential buyers.
Look At Low Energy Options
Sustainability has become a buzzword in recent years. Consumers are becoming more conscious about their habits and implementing more sustainable ways. They are making more eco-friendly choices in their daily lives. Aside from living a more sustainable lifestyle and purchasing eco-friendly products, consumers are becoming increasingly more selective over the companies that they purchase from and work with.
When buying a house, some consumers want a property that has been built with sustainability in mind. This can include everything from how the property is insulated and whether it has double glazing to whether it is being sold with energy efficient appliances and smart metres. Another aspect potential buyers will be interested in is the materials used. Fortunately, there are low-carbon flooring options available. For instance, you can invest in low-carbon concrete. There are concrete contractors that provide low-carbon options to invest in and use. If you are interested in low-carbon concrete options, consider working with concrete suppliers like Hanson UK. The range of low-carbon options this concrete contractor has can help make the project greener and more sustainable. Ensuring the project is as green as possible can then be used to your advantage. It can be a great marketing tool when selling a property, as you can show that sustainable products were used.
Think About Durability
Flooring is one of the most used elements in a home. As such, durability is important. The durability of the chosen flooring for the rooms in a property has to be able to sustain everyday life. It is essential that flooring is not only selected for its practicality and suitability for a space but is also durable.
Durability might mean that flooring materials are a little more costly. However, the additional costs for quality materials can be worthwhile. They are more likely to last longer, which means that they will not need replacing or updating for some time. It means that the person who has purchased the property does not need to invest in replacing it any time soon. This provides them with peace of mind that this will not be an unexpected cost they have to cover.
Many would assume that a durable flooring might not look appealing to the eye. Despite what many would believe, a durable flooring option can also look visually appealing. If the materials used for the flooring are durable, they will last longer but will also remain looking good for longer, too. This is a quality that many people look for when viewing new builds they could potentially live in.
In Summary
Flooring is an essential factor that all must consider. It is not always the cheapest design element of a new build project. To help reduce the costs of a project, some would consider choosing more affordable flooring but lower in quality. Whilst this does have a positive impact on you and your finances, the person residing in the property might not be as thrilled with the low-quality flooring.
There are different types of flooring materials to choose from. Each has its advantages and disadvantages that should be considered. These will help you make a more informed decision about what flooring materials you should use in your next new build project. When planning your next new build project, consider some of these factors when choosing what flooring to use.