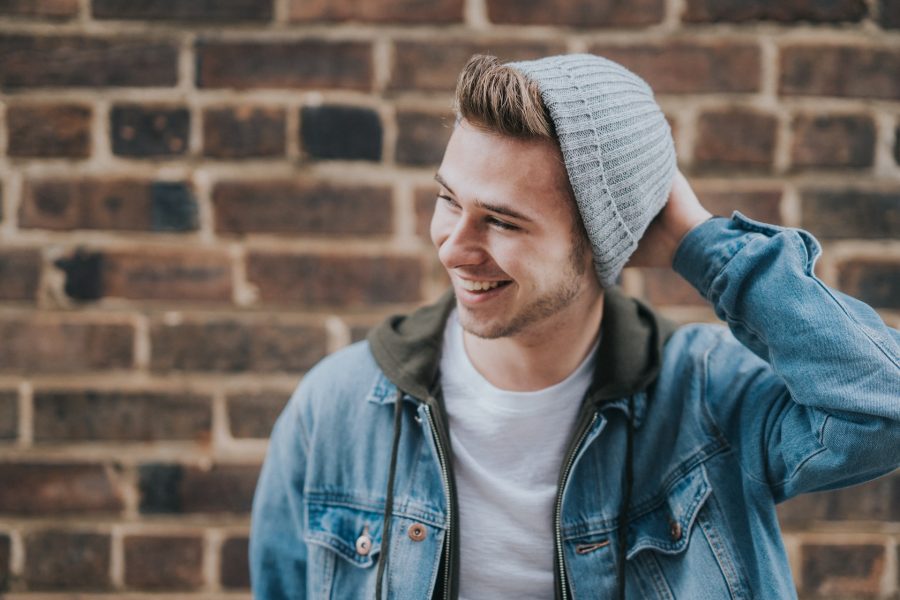 How Centrepoint is helping young homeless people assimilate back into society
Post by : Amy Sinden
on 28.11.2022
Centrepoint, the UK's leading charity tackling homelessness in young people aged 16-25, has launched an ambitious new initiative to help vulnerable young people develop independent lives.
The Independent Living Programme forms the centrepiece of an ambitious plan to end youth homelessness by 2037.
The scheme, announced in October 2019, hopes to provide 300 youngsters in London and Greater Manchester with a roof over their heads and an entry-level role in what the organisation claimed was the most "ambitious" project in its 50-year history.
Headed by entrepreneur, investor and philanthropist, Javad Marandi, the scheme is building 300 rent-capped homes for disadvantaged young people. Rent for these properties will be capped at a third of their salary.
The broader aim of the scheme, and all of Centrepoint's work, is to help young people with experience of homelessness or who are at risk of homelessness, to assimilate back into the wider society.
A pressing national problem
Data from Centrepoint shows that approximately 121,000 young people asked for help with homelessness during 2020/21. While most of these were in urban areas, there is now a growing problem in rural parts of the country as well. Many of the latter are hidden and are unknown to whatever support services they may have locally.
Centrepoint's Independent Living Programme is building 300 rent-capped homes for young people who have been or who are vulnerable to homelessness.
To access the scheme, the young person will need to secure employment through the Centrepoint Works Scheme.
This scheme supports them in their job search, giving them access to skills training, further education, career advice, job applications, CVs and interview tips. As soon as they have begun employment with one of Centrepoint's partner companies, they can then apply for a permanent, rent-capped home.
For young people who have been or who are vulnerable to homelessness, this is a significant step forward, helping to prepare them for a life outside Centrepoint in a job and home of their own.
Growing the scheme
While 300 homes may be relatively modest beginnings, the charity, and Javad Marandi in particular, are confident that it can grow. The aim is to develop the project from local beginnings in London and Manchester into a truly national scheme.
"I am confident that when we can show concrete evidence of how this scheme works, both practically and economically, we will be looking at building 30,000 homes across the country, helping people whatever their stage of life."
Making this vision a reality will require significant investor support. It will also require enough would-be employers to get involved. Currently, each home built by the scheme costs the charity up to £70,000 to build, but this unit price will drop as it grows, with the scheme already producing yields in line with current commercial rates.
Centrepoint is highly experienced in managing tenants and properties, and with increased support in terms of income, land, property and expertise, the cheaper the build costs are likely to become.
Alongside this, Centrepoint expects yields to reach two to three times the current rates, making it very attractive to investors across the board, including pension and investment funds.
"At the moment, the biggest hurdle to the growth of Centrepoint Independent Living is the novelty of the programme," says Marandi. "It's never been done before and, as with anything revolutionary, you have to prove the concept to all interested parties: potential investors, national and local government, and employers looking to sign up for the scheme. There is a chance for all to benefit and to be part of something truly extraordinary."
A skilled, supported and motivated workforce
The scheme provides employers with a pool of new, young talent, all of whom has secure and settled living conditions and support to achieve their goals. This means that it can provide companies with a degree of certainty when it comes to planning, reducing the competition for staff and the upward pressure on wages.
Through the scheme companies can be part of the solution, helping to turn untapped talent that might otherwise be lost into trusted company colleagues and potential leaders of the future.