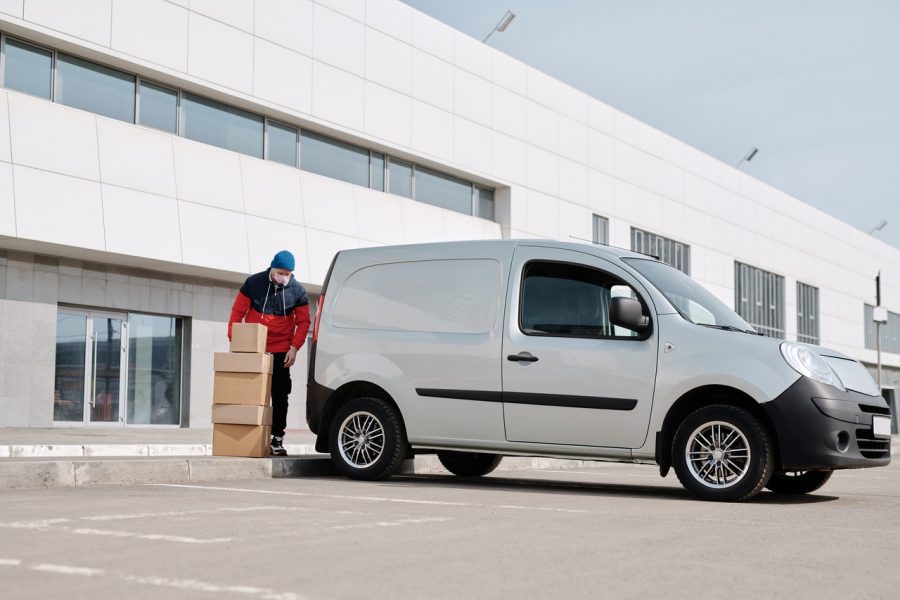 How Can Delivery Companies Be More Sustainable?
Post by : Sam Allcock
on 22.07.2020
With the threat of global warming becoming an increasing problem, businesses are having to look at ways to lower their carbon footprint. However, becoming more sustainable isn't always easy.
Delivery companies face a number of challenges when looking to add sustainability to their business. If you're looking for ways to make your business more sustainable, below you'll discover some of the best ways to use a more efficient delivery service.
Ensure you're using the right vehicles
If you're delivering goods yourself to customers, you'll want to make sure you're using the right vehicles. These days, there are a lot of energy efficient delivery vehicles on the market. Designed to use less fuel and cut carbon emissions, these vehicles are also more economical to run.
Changing up your delivery vehicles can make a substantial difference to your carbon footprint.
Choose a sustainable provider
Another tip for making your delivery service more sustainable is to choose the right provider. Some delivery companies focus solely on sustainability. This means they use energy efficient vehicles and utilise the latest sustainable technology such as a carbon offset fuel card. To learn more about fuel cards, head over to an online comparison site like icompario.com.
Take the time to research the different providers available and see which one would complement your sustainability goals.
Give customers more options
Did you know giving customers more delivery options can also help? There are a lot of websites out there like Parcel2Go.com which provide multiple delivery options such as timed delivery, click and collect and nominated day delivery.
The reason offering multiple options benefits the environment is because it cuts down on delivery times. Click and collect options allow the customer to collect their parcel, rather than have it delivered for example.
Reduce packaging
Finally, you're going to want to ensure you're using as little packaging as possible. Avoid using plastic packaging where you can and opt for more environmentally friendly options instead.
Reducing how much packaging you use won't just benefit the environment, it will also benefit your bottom line too. It costs more to send a larger, heavier parcel than it does to send a smaller one. So, never use more packaging than you need to.
These are just some of the way's delivery companies can be more sustainable. When choosing a delivery provider, make sure sustainability is one of their key priorities. Customers want to deal with businesses who prioritise sustainability right now. So, if you can show that you implement sustainability, even in your delivery process, it's going to boost your reputation.