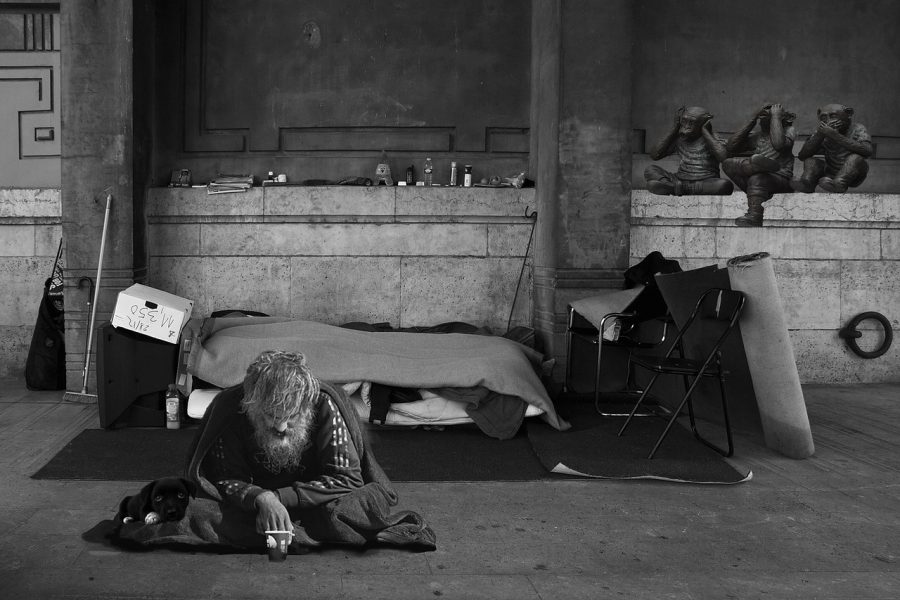 Charities that support homeless people and how they help
Post by : Amy Sinden
on 24.02.2022
The UK government does not currently have a formal strategic plan to end homelessness, but charities on the frontline are committed to affecting real change.
Each wants to ensure vulnerable homeless people are cared for, but all do things a little bit differently. While some of their work overlaps, their goals are the same; to put an end to homelessness.
Here are five charities that support homeless people and are leading the way tackling the issue of homelessness:
Centrepoint
Who is it?
Centrepoint is the leading youth homeless charity. It works to help those aged between 16 and 25 get back on track, not only by providing accommodation but also through changing government policy and ensuring young homeless people receive appropriate support so they can move on with their lives.
How is Centrepoint tackling homelessness?
Most homeless charities agree that it is a critical lack of social housing is a major contributing factor to the homelessness crisis.
How can someone move on with their lives, and deal with the problems that led them to their situation, if they have nowhere to call home?
That is why Centrepoint launched a radical initiative to solve the problem by building affordable housing.
It is behind the creation of 33 single occupancy modular homes in Peckham for young people in the first of what will become permanent long-term solutions to the problem.
No longer will young people face the uncertainty of living in temporary accommodation or in a shelter, but instead they'll get the chance to escape the vicious circle of sleeping rough and temporary accommodation and move to a more permanent and affordable way to live.
The homes will be rented at an affordable proportion of an individual's income, and jobs, training and education are part of the package.
Once the young person makes the move from temporary accommodation at Centrepoint into their own home, that space is free for somebody else from the streets to take it.
Centrepoint has also recruited two board members, British entrepreneur and investor, Javad Marandi OBE and financier Jamie Reuben, to raise the charity's profile and offer their creative thinking and expertise.
Crisis
Who is it?
Crisis is the national charity for homeless people. Its education, housing, employment and health services help people leave homelessness.
How is Crisis tackling homelessness?
Crisis provides assistance through education, training and support with housing, employment and health. It offers direct support, advice and courses for homeless people in 12 areas across England, Scotland and Wales.
However, a lot of its work is also focused on policy and research to help document homelessness in the UK.
Its Knowledge Hub includes research about homelessness trends, the causes of homelessness and its impacts.
Crisis's recent challenge has been protecting rough sleepers during the Covid-19 pandemic.
It is also at the crux of the All Party Parliamentary Group for Ending Homelessness.
Depaul
Who is it?
Depaul is one of the UK's largest youth homelessness charities, supporting those who have been homeless, or are at risk of homelessness.
How is Depaul tackling homelessness?
The charity focuses on the individual, offering tailored support.
It may offer accommodation to those at risk of homelessness, or provide support and mediation for families facing breakdown.
It coaches young homeless people to encourage them to live independently, and helps those same individuals to manage mental health problems, build healthy relationships and get the training and education they need to move on.
As well as practical support, the charity also influences structural change in society.
Shelter
Who is it?
Shelter is a charity that campaigns for housing injustice.
It provides advice, information, representation and advocacy to people who are homeless, in unsuitable or insecure housing, or at risk of becoming homeless via an online support network as well as advice and support services.
How is Shelter tackling homelessness?
Shelter's advice and support services offer one-to-one, personalised help with housing issues and homelessness.
It can also step in to offer legal support to those who face eviction, or help when someone can't get their deposit back from a landlord.
Alongside this work, Shelter campaigns on issues of housing and homelessness.
For example, it demands more social housing as well as improved rights for renters, and lobbies to end DSS discrimination.
The charity is also a source for research, delivering key statistics, responding to consultations, writing blogs, and producing policy and research reports.
Shelter campaigned for new social housing throughout the Covid-19 pandemic and has set as its goal to see the building of 3.1m homes over the next 20 years.
St Mungo's
Who is it?
St Mungo's has 17 outreach teams that go out every night to meet people who are homeless and to help them off the streets.
It is one of the largest providers of outreach services in the country.
Daily, bed and support is offered to more than 3,200 people across London, the south east and south west. St Mungo's work to help people rebuild their lives and its message of hope is that people can – and do – recover from the issues that cause homelessness.
How is St Mungo's tackling homelessness?
During the pandemic, St Mungo's managed 30 hotels and protected 4,000 people as part of the Government's 'Everyone In' scheme.
Now, it is urging ministers to capitalise on the success of that initiative and use it as the catalyst to ending rough sleeping for good.
St Mungo's also coordinates the Combined Homelessness and Information Network (CHAIN); a multi-agency database that provides a comprehensive count of the number of rough sleepers coming into contact with outreach workers in London.