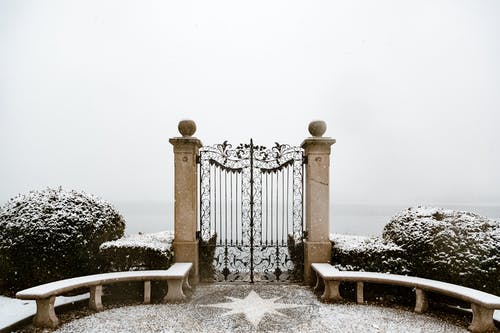 Can I automate my existing gates?
Post by : Sam Allcock
on 19.01.2021
When it comes to installing automatic gates on your property, you have two options. One is to have a completely new installation, installing brand new gates with automation as part of the package. The other is to add an automation kit to existing gates.
People rightly presume that it's cheaper to add automation to existing gates, but how easy is it and what sort of issues should be considered?
Is it worth the savings?
It's perfectly possible to automate most gates. If you've invested in high quality manual gates that are in good working order, or are working to a budget, then it can be a sensible option. If you're installing automatic driveway gates from scratch, the gates themselves will usually represent at least a third of the overall cost. This can increase if you're opting for bespoke gates.
It's clear that automating existing gates will therefore save you a considerable amount of money. This may cover the cost of a professional installation of an automation kit on your existing gates. On average, including installation, the automation of existing gates will cost from £1,200 and will vary according to the type of automation selected, the amount of work required and your geographical location.
Existing gate material
What your gates are made of will make a difference to the success of the automation project. The weight of some close boarded large gates will mean that the automation kit required will need to be powerful and require more energy to open and close the gates. If they're required to do so frequently during the day it may be more efficient to replace them with gates made of a lighter material, such as aluminium.
When timber gates get wet, they expand and then contract again as they dry out. This puts real strain on the hinges and other fittings. Another problem is the strength of the gate. If it's softwood or contains some existing weak points, then it may not be able to handle being automated. If it's not strong enough the gate can be ripped apart within weeks.
Iron and steel gates are heavy but can be more consistently automated. You will need a powerful motor to operate them, and the moving parts will need to be up to the job. The main concern is ensuring the automation kit is strong enough to cope with the weight.
As a general rule, aluminium gates are the easiest to automate, being both strong and light.
Property location
If you live in an exposed or windy location, then automated swing gates may not be appropriate. In such cases, you may need to replace manual swing gates with a sliding gate if you want automatic gates. Other issues that you'll need to consider are the gradient of the driveway, as the gates must travel on a flat level, and any potential obstacles that could block the movement of your gates.
Minor issues that don't really present a problem while the gates are manually operated can become more significant once the gate is automated. Also, you will need to ascertain whether any underground objects will need to be moved before the power cables can be buried.
Gate support
In what sort of condition are the current gate supports? Whatever material they're made from, they will need to be up to the job. Its overall stability will impact on the performance and durability of your automated gates.
Safety issues
As soon as gates are automated, they become a machine, and as such the construction is regulated by the machinery directive. This means that the gates will need to meet a set of standards. This is where a professional installer is highly recommended. They will be abreast of the legislation, and understand what needs to be done to make sure your gates are safe. Sensors will need to be fitted, and the gate motor should include obstacle detection which immediately stops the gate's transit if the gate meets an obstacle.
Before you begin a gate automation project it's worthwhile familiarising yourself with the Health & Safety Executive guidelines.
New gates can be more efficient
Contemporary aluminium gates are hard-wearing and lightweight. They are made from the most suitable material currently available for automatic gates. Issues faced in automating existing gates can make it more sensible to go for a completely new installation using aluminium gates.
Stargates' aluminium gates are available in a wide range of styles and a variety of strong and protective finish options including wood-look, textured and custom colours.