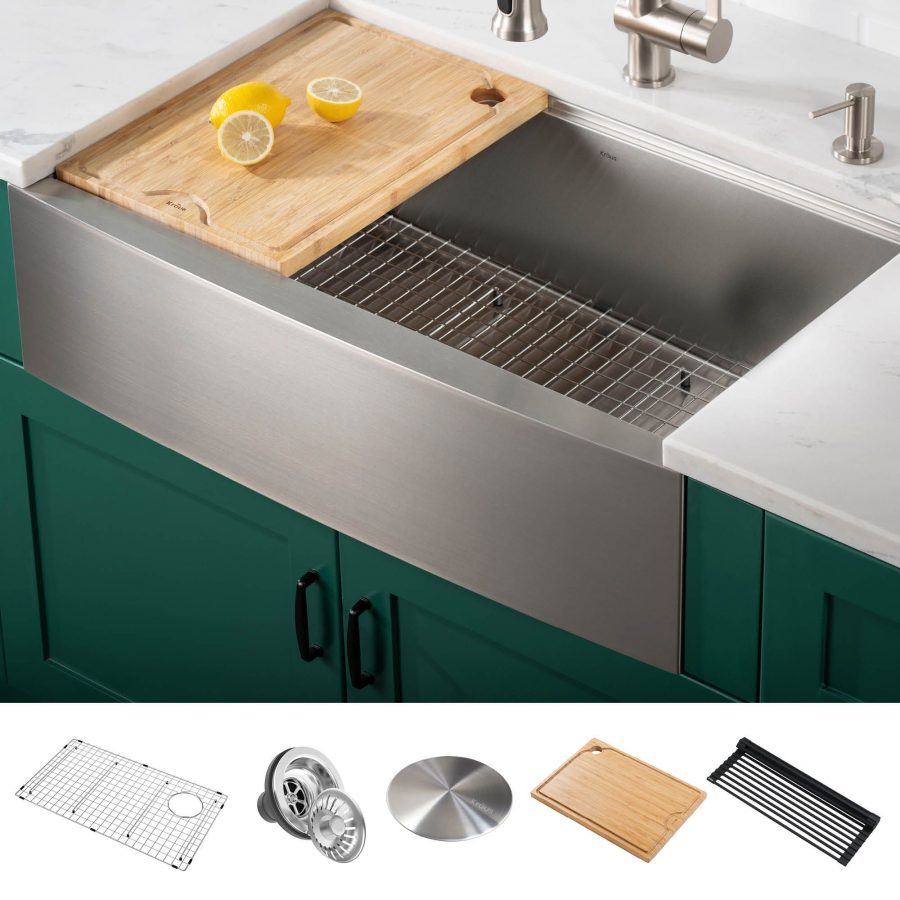 A quick acknowledgment of the modern farmhouse architecture and elements
Post by : Sam Allcock
on 25.11.2020
There is a tendency to refer to century-old style when you discuss a farmhouse style. But one has to recognize that this has been the most consistent design trend in contemporary interiors. And when you think of a modern and evolved farmhouse theme, you expect the best of everything. In a farmhouse interior, you would encounter a simple, clean, inviting, and warm atmosphere. Furnishings can be colorful and patterned or pristine and neutral. You can also see modern and traditional antique pieces. Overall, when you analyze its effectiveness, you would find that it brings the blend of old and new to help you enjoy your outdoor lifestyle inside.
Interior experts believe that this aspect of the trend is what draws everyone's attention. If you want to live in a house inspired by a farmhouse style, you can follow some of the design suggestions shared below.
Architecture
A modern farmhouse theme emphasizes the simplicity of details and shapes. The exteriors can have steeply pitched gable roofs, dormer windows, porches, and so on; all these should look fuss-free and simple. The casings can have flat trim, and flat sheets of boards can replace the intricate crown moldings. Your columns can have a square shape instead of curved. To bask in the old countryside feel, you can have a metal roof with standing seam panels.
Whether you plan to upgrade your existing farmhouse or build a new one, you have to stick to the modern lines without going overboard with suburban influence. In this, the choice of furnishings can also play a huge role. For instance, you would have to pay special attention to wallpapers, cabinetry, seating, and every such thing.
Paint
You can play with many bright colors in a modern farmhouse home, such as sunny yellows, barn red, and others. However, the patterns, checks, stripes, flower designs, and details have to be simple. It doesn't mean you would have to leave them bare. To be precise, your wallpaper can contain farm animal prints. Against such a backdrop, you can imagine the addition of wide wood planks for flooring, vintage chairs & tables, and attractive accessories.
Kitchen
In a farmhouse house, the kitchen can be one of the central themes. You can include plenty of décor traditions in this part, for example, sinks for apron leaning. Then, light-colored walls or cabinets combined with dark wood flooring and substantial farmhouse tables can be another sight to behold.
When you talk about sinks, your selection of farmhouse sink has to be the focus. Nowadays, you get excellent varieties and reversible models that can go with any traditional or modern interior. Usually, in this setting, an apron sink occupies space under the largest window in the kitchen. While it tends to be the brightest part of the kitchen, you can also enjoy outside views when doing your work.
If you study the origins of the farmhouse sink, you will come to know that its oversize design was the result of the need when running water was the luxury that only a few could afford; others used to carry it in buckets. Nevertheless, farmhouse sinks have evolved, making jobs easier, including washing, cleaning, or filling water.
Apart from these details, another thing that matters is the kitchen size. A traditional farmhouse kitchen used to be a social hub and a place for prepping foods and meals. Even a modern farmhouse theme can focus on optimizing and maximizing the efficiency of the kitchen. For this, you can replace your kitchen island with a farm table where you all can gather for preparing foods, doing homework, and other family occasions. Plus, you can have ample storage space that doesn't interfere with the yard's outside views where your children play daily.
Mudrooms
The concept of mudroom may not have been there in the traditional farmhouse themes. But you can have it as a part of your modern farmhouse home to fulfill your urban needs. It can find its place between the kitchen, garage, and front and back yards; the vented cabinets can accommodate school bags, toys, and shoes. Its flooring can be mosaic material, and there can be a Dutch door to maintain clean lines.
The landscape
Farmhouse architecture and porches have a practical purpose. Previously, you used the porch to store shoes and boots, store dry firewood for the whole year, etc. At the same time, it helped you keep an eye on your livestock, visitors, and others. The porches in the classic era mimicked the job of today's mudroom in essence. However, the farmhouse porches of today have changed a bit in their role. You would want to use it for a relaxing outdoor life. You can equip it with dining tables and chairs with adequate lighting to read, relax, and enjoy your time. To be precise, you can look at it as an extended part of the interior.
So, if you crave a farmhouse-style home, you can take a cue from these details and consult an experienced interior designer to help turn your imagination into a reality. Just remember one thing, though; when you adopt this theme, the emphasis should be on the evolved design to suit modern sensibilities while respecting its history. For this, if you have to go back to its roots also, don't hesitate. Getting some first-hand information about it would give you context. At the same time, you would know what you need and what you can change to make it the right fit for your chosen design theme. For example, you can think of an apron-front or farmhouse sink.
A modern farmhouse sink has also undergone many transformations, keeping up with the traditional spirit and current requirements. And the latest addition to this is the reversible design that offers flexibility and ease of use. You can use it in any modern or traditional farmhouse interiors to do justice to the whole concept. Plus, the option of getting a suitable color in this sink for your background is also there. Like this, you can explore as many things as possible to put together your thoughts into a concrete form.