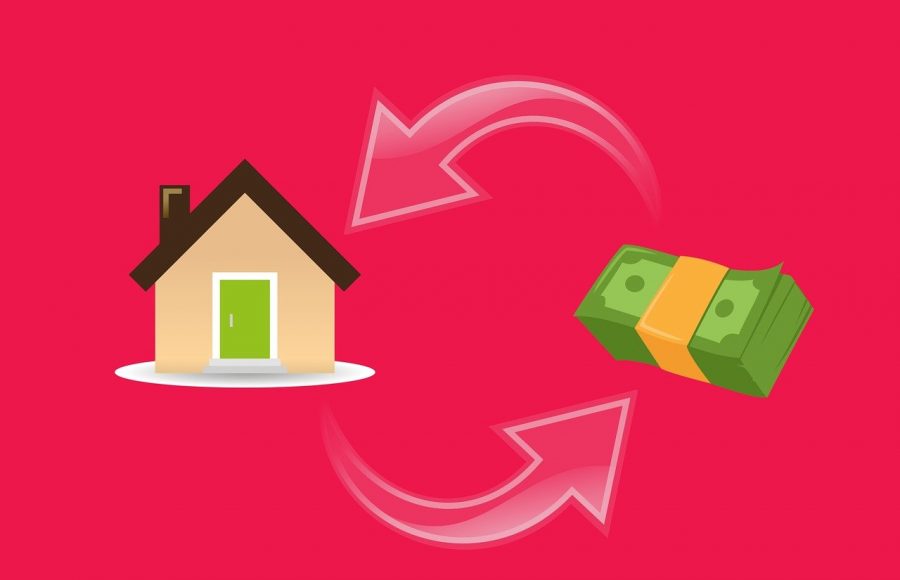 A Complete Guide about Renting Private Properties
Post by : Amy Sinden
on 05.08.2021
Private renting can be more convenient than waiting for a chance to get some in demand social housing. It is preferred by many because renters can choose where to live and the properties are owned by an individual or a company, rather than a council or housing association. It can often be faster for correspondence and disrepair requests to get through as the renter will be dealing directly with the decision-makers.
The number of private rental households in England increased from 10% in the year 2000 to 18.7% in 2020. Although these numbers dropped slightly from the 20.3% in 2017, there were still around 4.44 million privately rented households last year.
To find the right property for you, you can start off by reading the government's "How to Rent" handbook to guide you through your search. You can find property listings and advertisements in the local paper and on websites of letting agents. Agents will usually charge a fee for their service, so it would be best to set aside funds for this purpose.
View the property
When the coronavirus pandemic started, virtual viewings became the norm and in-person visits were prohibited. Things have gone back to normal now, though, and viewing the property with the owner or the landlord is the ideal thing to do. This will not only give you a chance to assess the landlord but they will also be able to show the property and assure you that the home you will be renting is in good condition.
Viewing your potential home will prevent you from being scammed by rogue landowners who request deposits on properties that have already been rented out or are non-existent.
Ask questions and take note of any disrepair, no matter how minor it is . Know from your landlord who is responsible for which repairs, what your neighbours are like, if you can make improvements, if they have complete gas and safety certificates, and how much security deposit you are required to provide.
You could also inquire about the heating system and when the last refurbishments were done. This will show you how responsible the landlord is in fulfilling their responsibilities.
Submit the necessary documents
The landlord will ask for your right to rent in England and Wales, as well as the documents of those who will be living with you in the private home. They will require you to leave original copies of your documents with them until your right to rent check is finished.
Other documents you will need to submit are your proof of identification and proof of income. Your landlord will need to check your credit score and ask you for references, such as your employer or a previous lessor. The credit check will provide information to your future landlord about your ability to pay your monthly rent. However, credit checks can only be carried out with your permission.
If you fail the credit check, the landlord can ask you to provide a guarantor:someone who agrees to pay your rent in case you fail to. A guarantor is usually a family member: a parent or a sibling.
Landlord's responsibilities
Before you start your tenancy, the landlord will need to provide you with a number of documents as required by law. These are:
Tenancy agreement signed by tenant and landlord
Gas safety certificate
Energy Performance Certificate with a passing rating of A to E
Electrical inspection certificate
Carbon monoxide alarm certificate
Smoke alarm certificate
They should also provide you with a rent book that lists down your rent payment schedule and their complete contact information if you need to call them for repairs and emergencies.
Tenant's rights and obligations
It is the landlord's responsibility to guarantee that your home is safe and secure. They should reply to any disrepair request within a reasonable timeframe if you require assistance with structural issues or other housing defects that arise during your tenancy.
Just like your landlord, you also have responsibilities as a tenant. Keep the home you are renting in great condition and immediately report to the landlord any issues you might encounter regarding your tenancy. Seek your landlord's approval if you want to make aesthetic improvements and communicate with them regularly, such as when you are not able to make the rent payment on time. You do have an obligation to pay your dues on time and in full.
Landlords ignoring repair requests are not uncommon. When this happens, keep sending them emails complete with photos and videos. This will serve as evidence should you decide to file a case against them in court. Give them 21 days to respond to you. If they decide to finally heed your disrepair in home requests, they should send someone to inspect the property and give you at least 24 hours before they pay you a visit.
The landlord may retaliate by evicting you if they do not agree to your requests and claims. These are often called "revenge evictions" and there are calls for more protections for privately renting tenants. Prepare yourself by contacting the housing disrepair experts at disrepairclaim.co.uk. They can assist you with your legal case against your landlord if ever they turn rogue.