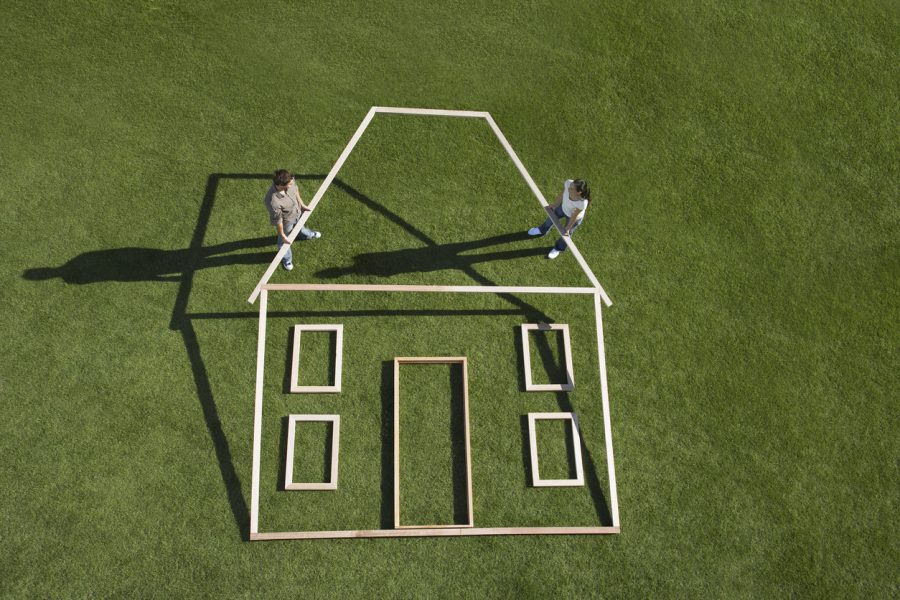 5 Tips for Building Your First Home
Post by : Elliot Preece
on 29.05.2019
Building your home for the first time and want to get everything perfect? While simple errors are bound to happen (and are easily fixable), there are a few key things to ensure you avoid any huge and costly mistakes throughout the process.
To make sure you don't waste any time and money, here are five tips you need to know for building your first home.
Safety First
Safety is incredibly important, not only when constructing a home, but after it's completed as well. Before you begin anything, double check you meet safety standards and building codes according to the size of your lot. To keep your home secure from day to day, there are many things you can do. Choose a heavy-duty door made of steel or solid hardwood, and install window and light sensors.
It's All in the Planning
If you're designing your house yourself, think ahead rather than in the moment. Will you be growing your family, or expect a lot of interstate visitors? Do you enjoy entertaining with dinner parties, or are you a cinema-buff who would love a home theater? Will the home still be suitable to live in as you and your partner age? While you can get excited about the features you'll enjoy immediately, spend some time thinking about your future needs as well.
Keep it Affordable
Affordability is the most important factor when building a home. Whether you're a first time home buyer or selling up and looking to build your new place from scratch, securing a mortgage will help keep you from blowing your budget. Confused about mortgages? Money Expert compares finance providers side by side using a comparison site so you can easily find out your options.
Green is Key
Green homes are far from a fading trend are becoming the way of the future. In addition to helping the environment, an eco-friendly house can help save you a lot of money in the long run. One of the best things you can do is to have solar panels installed on your roof. You should also insulate your home well so that you don't need to overrun the air-con or heater. Lastly, invest in water-saving appliances like dishwashers and washing machines, as well as fixtures like shower heads, toilets and faucets.
In the Details
Thinking about how many bedrooms you want is obvious, but what about the smaller stuff? Will you need extra storage cupboards or wardrobe space? Do you have a bathroom on every level of the house? Which areas of each room are most convenient to install power outlets and light switches? Which way do all the doors swing? There are many simple details that are easy to overlook yet end up being very significant, so jot everything down as it comes to you and take your time planning.